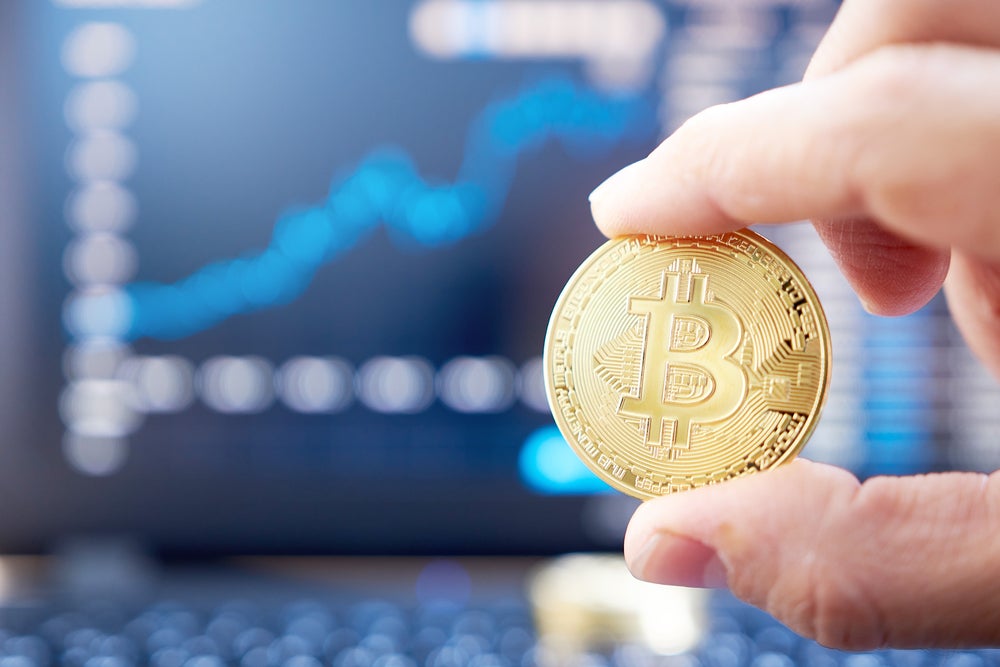 Bitcoin and other major cryptocurrencies were trading higher on Tuesday evening as the global cryptocurrency market cap rose nearly 1% to $857.5 billion at 7:33 p.m. EST.
Price Performance Of Major Coins
Coin
24-hour
7-day
Price
Bitcoin

BTC/USD

1.4%
4.5%
$17,440.32
Ethereum

ETH/USD

0.9%
9.95%
$1,335.74
Dogecoin

DOGE/USD

1.15%
9.7%
$0.08
Top 24-Hour Gainers (Data via CoinMarketCap)

| Cryptocurrency | 24-Hour % Change (+/-) | Price |
| --- | --- | --- |
| WOO Network (WOO) | +10.6% | $0.17 |
| Shiba Inu (SHIB) | +5.3% | $0.0000092 |
| Ape Coin (APE) | +4.7% | ​​$4.88 |
See Also: Best Crypto Wallets Of 2023
Why It Matters: Major coins traded up as risk assets saw buoyancy on Tuesday. The tech-heavy Nasdaq rose for a third straight day. The index closed 1% higher, while the S&P 500 ended 0.7% up. U.S. stock futures were marginally higher at the time of writing.
On Tuesday, U.S. Federal Reserve Chair Jerome Powell did not specifically address policy outlook in a speech he made in Sweden. Investors will be on the lookout for the policy meeting of the central bank due between Jan. 31 – Feb. 1. 
In the near term, the market is awaiting consumer price index data, scheduled for release on Thursday. 
"Fed Chair Powell's speech at the symposium on central bank independence did not give an update on the economy or monetary policy," said Edward Moya, a senior market analyst at OANDA.
"Bitcoin and Ethereum got a boost after the dollar softened after a key appearance by Fed Chair Powell did not contain another round of hawkish Fed speak," said the analyst, in a note seen by Benzinga.
Michaël van de Poppe said for Bitcoin to continue rallying, the dollar index shouldn't reclaim the 103.50 level. "If it does, probably risk-on sells [off] again," said the trader. At the time of writing, the dollar index — a measure of the greenback's strength — traded at 103.29.
Separately, Van de Poppe said that Bitcoin has run into resistance and said he doubts it will break out in one go. Bitcoin "needs clear conviction in the coming 24 hours otherwise bearish divergence possible," said the trader.
He said it needs to stay above $17,350 in order to continue rallying.
Tuesday saw high drama as Gemini exchange co-founder Cameron Winklevoss sent an open letter to the board of the Barry Silbert-led Digital Currency Group, calling for the ouster of Silbert as CEO as he's "proven himself unfit to run DCG and unwilling and unable to find a resolution with creditors that is both fair and reasonable."
A DCG spokesperson responded by calling allegations made by Winklevoss "malicious, false and defamatory," reported Reuters.
Silbert has refuted Winklevoss' allegations that his company owes hundreds of millions to the cryptocurrency exchange. 
Meanwhile, Gemini suspended its Earn program which gave investors the opportunity to earn yield by lending digital assets to Genesis Capital through DCG, reported CoinDesk.
Read Next: Is Crypto The Smartest 'Ponzi' Or Stupidest 'Bubble' Ever? Financial Historian Weighs In