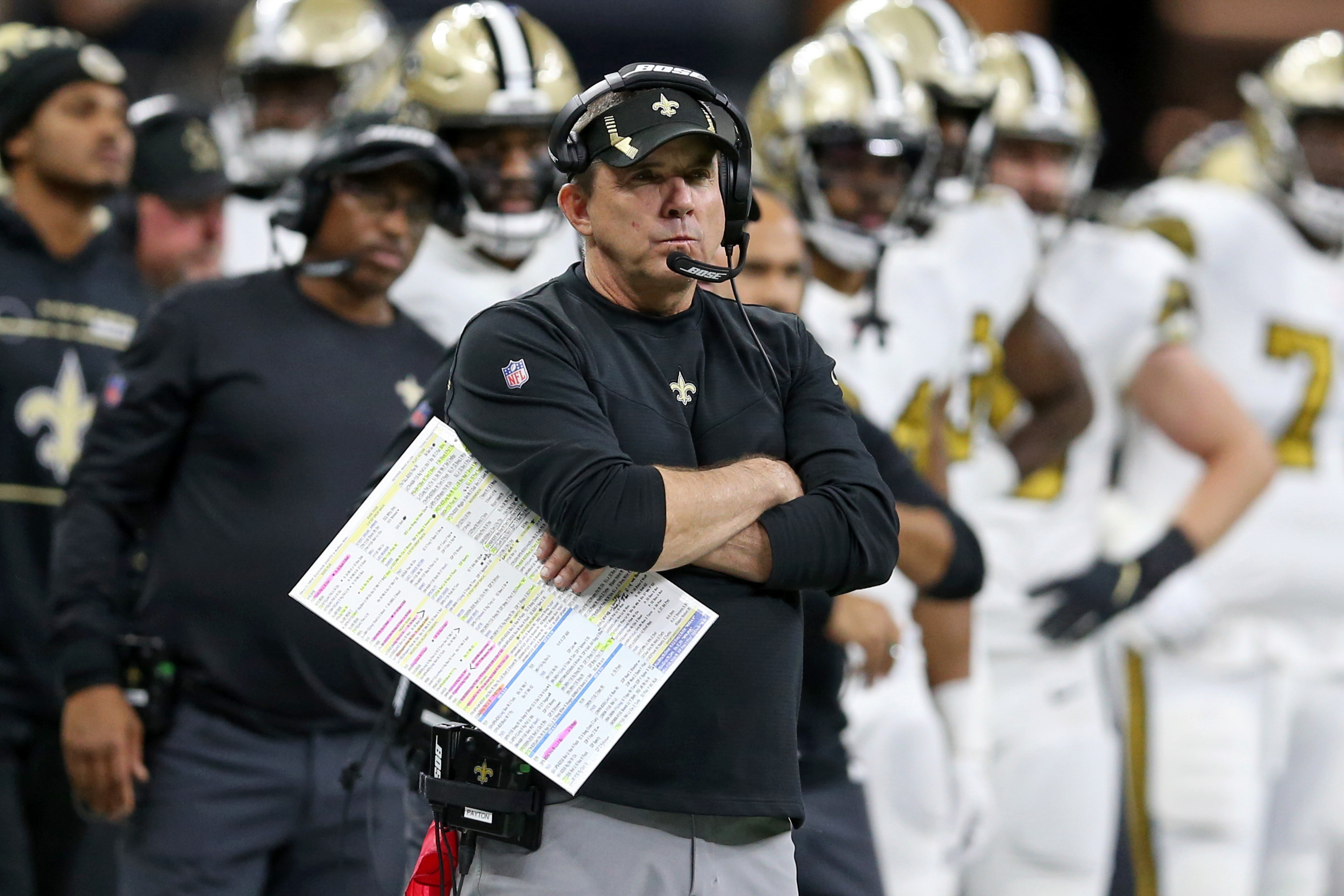 As most are well aware, the Denver Broncos (or any team) cannot hire top head-coaching candidate Sean Payton without compensating the New Orleans Saints, who control Payton's contractual rights through 2024.
The damage?
"Ultimately, the compensation for the Saints would be a mid- or late-first-round pick," Payton said Monday on The Herd with Colin Cowherd, correctly noting that Denver owns a first-rounder, courtesy of the Bradley Chubb trade.
What happens next for the Broncos? Don't miss out on any news and analysis! Take a second and sign up for our free newsletter and get breaking Broncos news delivered to your inbox daily!
Arguably this year's hottest coaching commodity, Payton's revelation comes one day before his sitdown with Broncos brass in Los Angeles — and roughly a week after Pro Football Talk reported that same brass has a "loose understanding as to what it will take to do a deal" for the former Super Bowl-winner.
Because the choice they acquired initially came via the 49ers, who've advanced to the NFC Divisional Round playoffs, Denver is slated to go on the clock 29th overall as of this writing.
Whether Payton chooses the Mile High City over other, perhaps more attractive locales has always been the biggest question. The 59-year-old, who compiled a 161-97 record across 16 seasons in New Orleans, will meet with Carolina Panthers owner David Tepper later this week and also drew an interview request from the Texans, whom he's "absolutely" considering.
"They've got really good draft capital. Really good draft capital. … I think there's growth potential immediately there," Payton said of Houston.
The "early front-runner" Broncos can offer New Orleans what's in the war chest while, unlike many competitors, appeasing Payton with the richest HC in league history — upward of $20 million annually.
If that isn't enough to finalize an agreement, the organization could move on to presumed 1B and 1C candidates Jim Harbaugh and Dan Quinn, the latter of whom is scheduled to interview Friday.
---
Follow Zack on Twitter @KelbermanNFL
Follow Mile High Huddle on Twitter and Facebook.
Subscribe to Mile High Huddle on YouTube for daily Broncos live-stream podcasts!