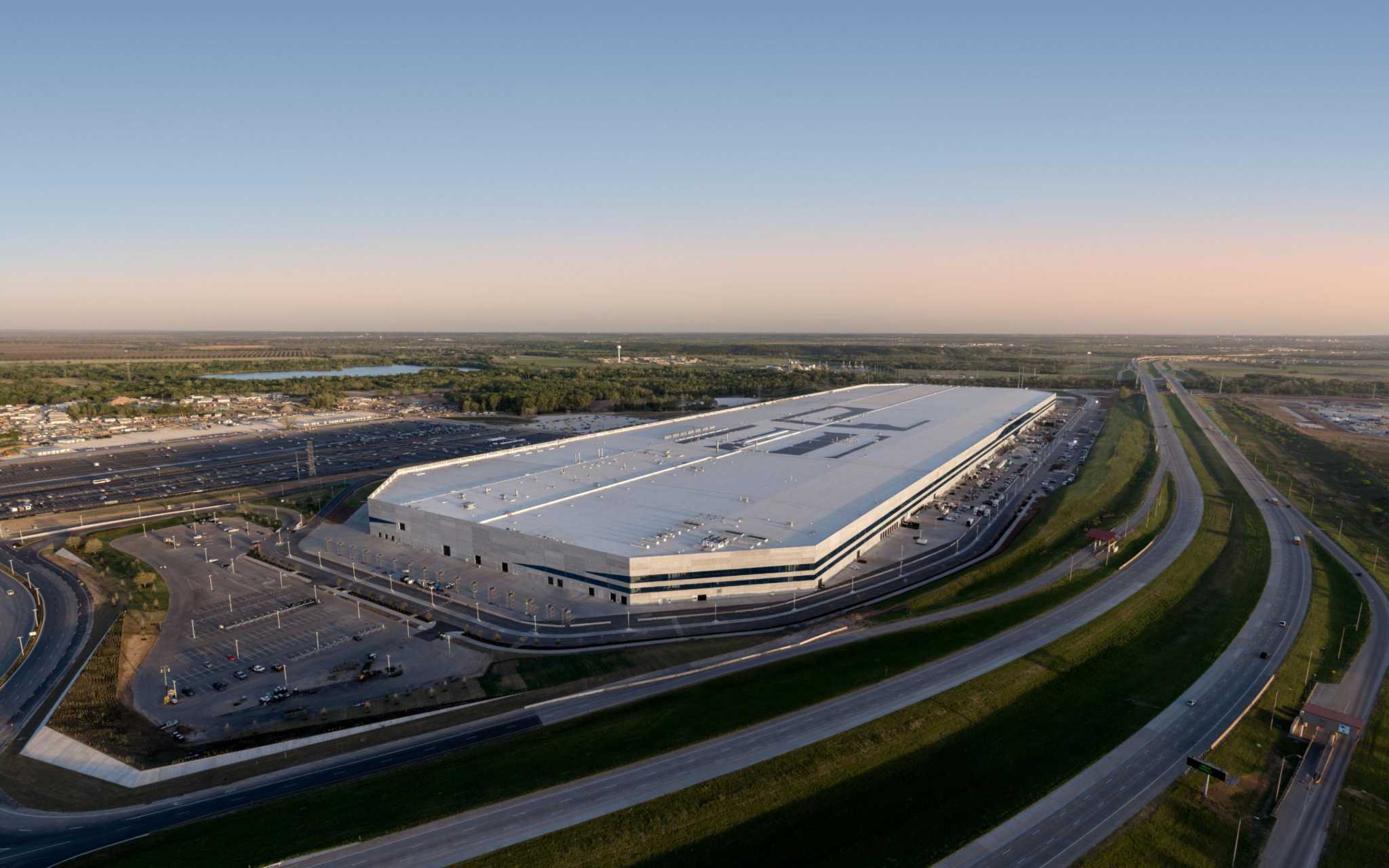 After the electric vehicle maker's stock had its worst year in history, Tesla is ramping up to spend about $775 million to expand its plant near Austin.
Tesla, where Elon Musk is CEO, is planning to begin construction on at least five projects totaling 1.5 million square feet on company land off Texas 45 and U.S. 130 near Austin-Bergstrom International Airport, according to
filings
with the Texas Department of Licensing and Regulation.
The funds are earmarked for a "ground up and complete interior finish out of the EV manufacturing facility," with construction starting later this month and ending early next year, the filings said. Plans call for construction of a
cathode facility
and
cell test lab
to be completed by the end of the year while work on a
die shop,
drive unit
and an undisclosed 693,093-square-foot facility dubbed
Cell 1
are scheduled to end in early 2024.
On ExpressNews.com:
Despite 'supply chain hell,' Musk says production about to grow at Gigafactory Texas
Tesla started building its Model Y EV at the plant in late 2021.
Disclosure of the expansions comes after Tesla's stock plummeted 65 percent last year. And the company last week reported vehicle deliveries that disappointed Wall Street.
In addition to Tesla, Musk oversees Texas-based operations for SpaceX, The Boring Co. and Neuralink.
In his attempts to keep building his Texas empire, Musk in 2020 greenlighted construction of Tesla's $1 billion gigafactory on 2,500 acres near Austin. He moved the company's headquarters to central Texas from Palo Alto, Calif. late in late 2021.
Despite the hype, Tesla has since struggled to increase output at the factory.
The company had plans to make Model Y SUVs at the plant using its new, larger 4680 lithium-ion cells, which it markets as packing more power for electric vehicles at a lower cost. But Tesla has continued using older 2170 cells as production problems dog the newer units.
Tesla has also delayed promised production of its Cybertruck at the plant.
The company has struggled to meet production goals. In May, Musk described his gigafactories near Austin and Berlin as "money furnaces" losing billions of dollars because supply chain breakdowns had been limiting production and sales.
Tesla's stock price, which hit a 52-week high of more than $400 in January 2022, was up and down through the year with its current slide coinciding with Musk's involvement in Twitter. It was trading at just over $300 in late September and was at about $225 on Oct. 27, the day Musk acquired Twitter in a $44 billion deal.
On ExpressNews.com:
Elon Musk's poll on his Twitter leadership could affect other businesses
Last month, he
sold $3.58 billion worth of Tesla stock, according to a filing with the U.S. Securities and Exchange Commission. The sales came after Musk a month earlier sold nearly $4 billion of shares. In total, he sold nearly $23 billion of Tesla stock last year, with much of the money likely going to help fund his acquisition of Twitter, according to regulatory filings.
In December, Musk
tapped
a Tesla executive in China who oversaw construction of the Shanghai gigafactory to help run the money-losing plant in Texas.
Also last month, Tesla said the plant is building 3,000 Model Y SUVs — a sign it was making up for lost time at the plant. The projected production rate would get Tesla to about 156,000 vehicles per year, still short of the annual target of 250,000 the company has promoted in quarter reports.
Tesla on Thursday afternoon was trading at $121.61 per share, a 2.32 percent increase.
eric.killelea@express-news.net