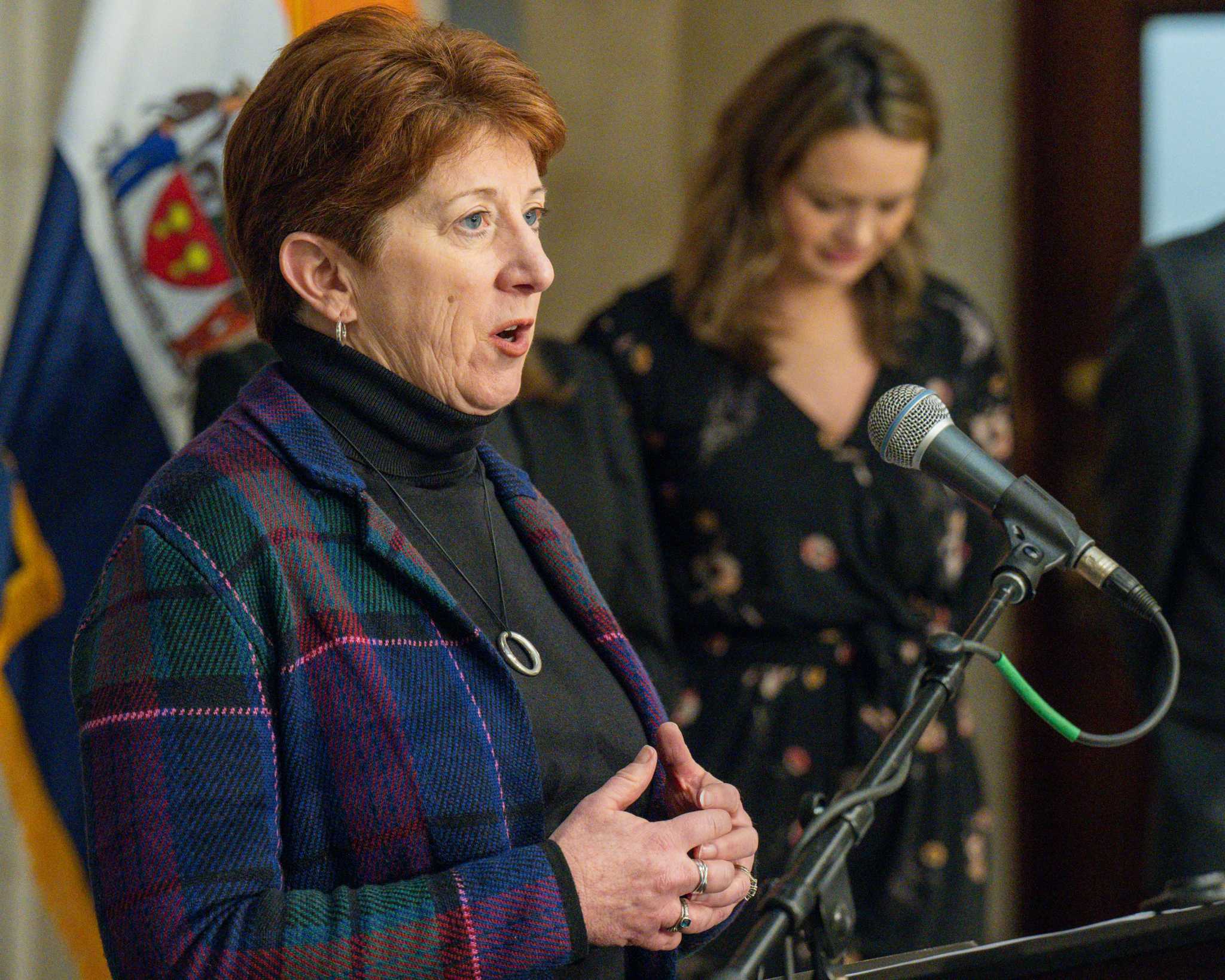 ALBANY — After a taxing year of inflationary pressures and pandemic-related supply chain issues, small businesses in Albany might be able to find relief through a new grant program designed to support post-COVID recovery efforts in the city. 
Businesses can now apply for funding through the Small Business Improvement Grant (BIG) program, which will make up to $750,000 in flexible, recoverable and reimbursable capital grants available to eligible applicants. Mayor Kathy Sheehan and members of Capitalize Albany, the city's economic development organization, announced the creation of the program at an event Wednesday morning at the Albany City Hall.
"Last year, our 41 COVID Recovery Task Force members engaged in a comprehensive and inclusive process and found that access to capital for both existing small businesses and start-ups was a top priority," Sheehan said in a statement. "The BIG program is just one of a series of initiatives that will fulfill that goal and ensure those who contribute so significantly to the fabric of our city have the support they need to thrive."
Nonprofits in childcare, arts and cultural tourism and hospitality industries located in Albany can also apply for the funding, which can provide project assistance in everything from interior and exterior renovations, to machinery, furniture and equipment purchases.
Screening varies by grant amounts, with a simplified questionnaire required for those seeking smaller "microgrants" from $1,500 to $4,999. Business owners making major capital investments in their businesses can apply for grants ranging from $5,000 to $25,000 with assistance from grant administration staff in completing the application.
Eligible businesses can apply on the Capitalize Albany website. Applications are due February 17 for the funding, which is made available through the city's American Rescue Plan Act. "Disadvantaged Business Enterprises," described by the city as minority-, women- and veteran-owned businesses, are outlined as a priority of the program and are strongly encouraged to apply.
The program is the next step for Capitalize Albany, which administered more than $500,000 in direct COVID-19 recovery grants through its Small Business Adaptation program throughout the pandemic. 
"We are excited to be able to offer small business owners, entrepreneurs and strategically identified not-for-profits this funding opportunity in recognition of the important role they play now — and will play in the future — in fostering jobs, economic vitality, and growth in our city," said Capitalize Albany President Sarah Reginelli in a statement. "The BIG program is part of our ongoing effort to support businesses, neighborhoods and commercial districts in every corner of the city."