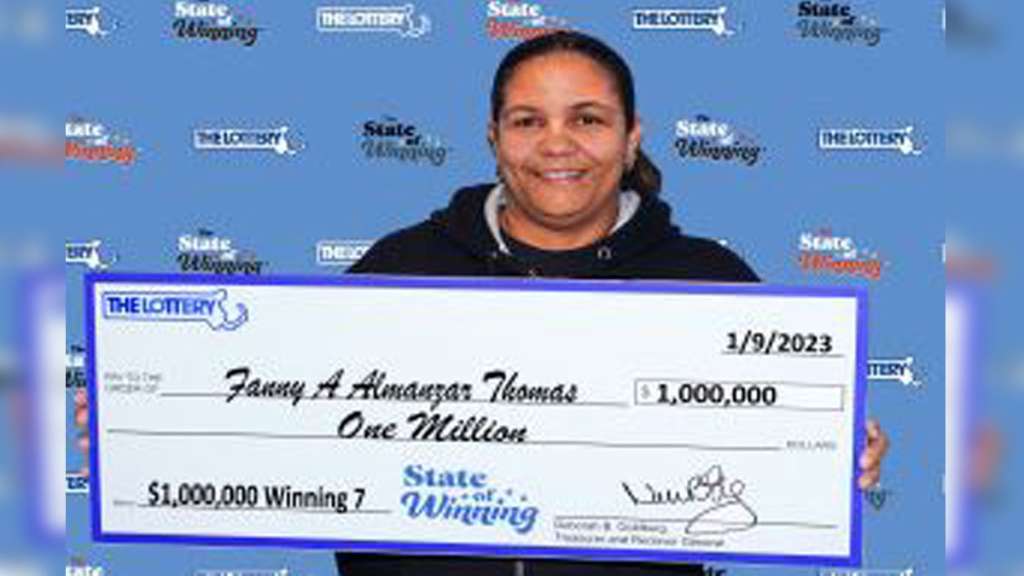 FITCHBURG, MASS. (WHDH) – Fanny Almanzar Thomas of Fitchburg has won a $1 million prize in the Massachusetts State Lottery's "$1,000,000 Winning 7" instant ticket game.
Almanzar Thomas chose the cash option on her prize and received a one-time payment of $650,000 (before taxes). She plans on using her winnings to buy a house and a car.
Her winning ticket was purchased at Wyman's Liquors on Electric Avenue in Fitchburg. The store will receive a $10,000 bonus for its sale of this ticket.