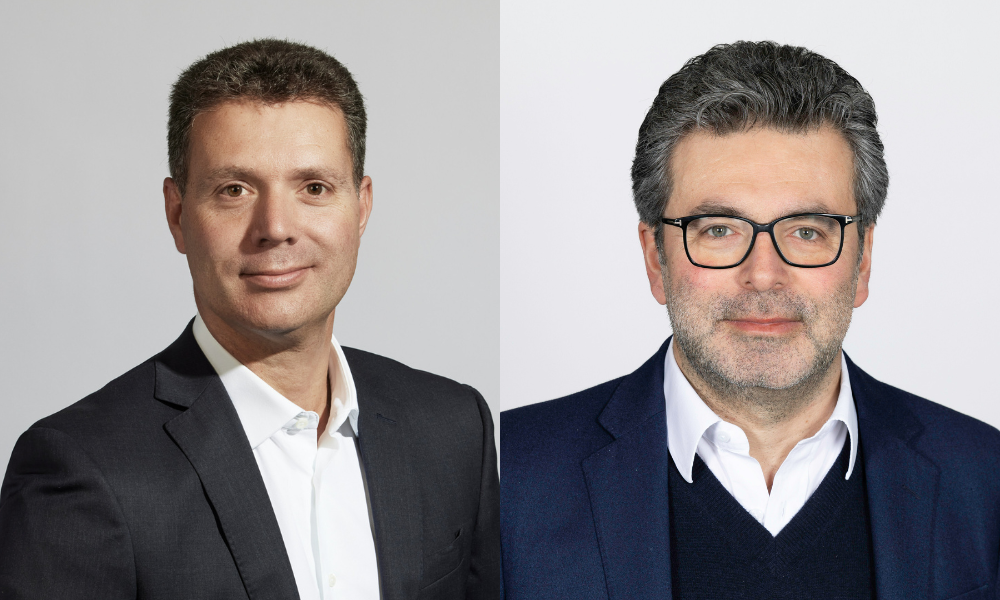 Marc (above, right) has more than 25 years of expertise investing in private equity.
He joined PSP Investments as managing director, Private Equity in August 2015 to expand the company's private equity presence in Europe and around the world. Later, he was transitioned to senior managing director, and then global head of Private Equity. Throughout that time, he played instrumental roles in the opening of PSP Investments' London office in 2017 and its Hong Kong office in 2019.
In addition to his prior employment at Goldman Sachs, Marc also held the position of Principal at Permira and Apax Partners before joining PSP Investments.
Marc is a graduate of the Paris-based HEC School of Management.
Additionally, he oversees the Strategic Partnerships team at PSP Investments, which manages partnerships throughout the company's worldwide operations and fosters synergies with institutional and core investment partners.