view original
post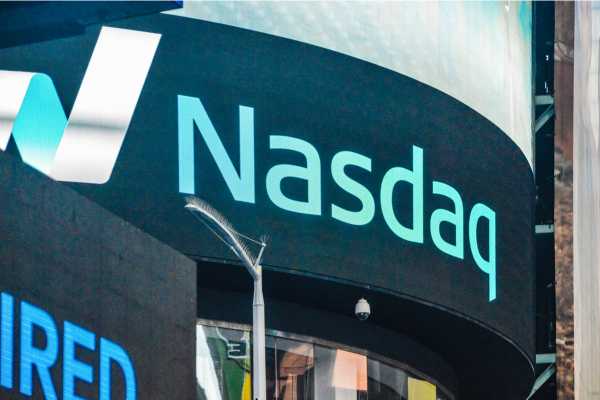 S&P 500 100123 Daily Chart
S&P 500 gains some ground in today's trading session as Fed Chair Powell wasn't hawkish in his speech in Stockholm. Powell focused on the importance of central bank independence, which was the main topic of the event. He also added that unpopular measures were necessary to push inflation back to the target level.
The absence of hawkish comments provided some support to stocks today, and S&P 500 settled near the 3900 level. It should be noted that today's move is not broad, as real estate, consumer defensive, and utilities segments are losing ground.
Trading may stay choppy until Thursday, when traders will focus on the inflation data. On Friday, big banks will open the earnings season. For a few weeks, traders' focus will shift from Fed's policy to companies' results.
NASDAQ (NAS100)
NASDAQ 100123 Daily Chart
NASDAQ  has also managed to gain some ground in today's trading session. The strong performance of Amazon and Meta provided support to the NASDAQ today.
Meanwhile, Tesla  is down by 2% as short-term traders take some profits off the table after the recent rebound. From a big picture point of view, Tesla remains in a downside trend, and the stock will need additional positive catalysts to gain sustainable upside momentum.
Treasury yields are moving higher today, but this move does not put pressure on yield-sensitive tech stocks. The decent performance of the tech stock segment highlights the growing appetite for risk, which is bullish for NASDAQ.
Dow Jones (US30)
Dow Jones 100123 Daily Chart
Dow Jones managed to settle back above the 33,500 level and is trying to gain additional upside momentum. Goldman Sachs, Caterpillar, and Visa are the strongest performers in the Dow Jones today.
There are no big moves in the Dow Jones components. The nearest material resistance level for Dow Jones is located at 34,000. In case Dow Jones settles above this level, it will head towards the next resistance at 34,300.
For a look at all of today's economic events, check out our economic calendar.