view original
post
By Li Jia
Trade is supposed to help maintain peace. So recent friction between the world's two largest economies has aroused concern over the impact not just on the world economy, but on world peace. Fortunately, China and the US have agreed to settle their disputes with more business deals, instead of levying tariffs against each other's exports.
Consultation in Washington between the Chinese delegation, led by Chinese President Xi Jinping's special envoy and Vice Premier Liu He, and the Trump administration, produced a joint statement on this solution on May 19. A US team will soon visit Beijing to discuss details of the deals proposed in the statement.
Why has China agreed to buy more US goods and services? If economic and trade ties between the nations face more trouble in the future, can the lessons of this round help avoid tension escalating again? Huo Jianguo, vice chairman of the China Society for World Trade Organization Studies and former president of the Chinese Academy of International Trade and Economic Cooperation, a think tank under China's Ministry of Commerce, shared his views with NewsChina.
NewsChina: How do China-US trade relations affect the world economy?
Huo Jianguo: The world economy would be walloped if a sweeping trade conflict flared up between China and the US. This has already been made evident through, for example, the recent fluctuation of the US and European capital markets which resonated with the attitudes and actions of China and the US toward their trade friction. This is why more than 1,100 US economists signed up to an open letter to President Donald Trump and Congress in May, warning them not to repeat the mistake of 1930s-era protectionism, including imposing punitive tariffs, which sowed the seeds of the Great Depression and World War II. Today China and the US combined account for 40 percent of the world economy and generate more than half of its growth. A trade war between the two would devastate the current world trade order or derail world trade flow. Importers and exporters facing additional tariffs will have to adjust not only the volume of their deals, but also their business partners and intermediary suppliers. It would disturb the supply chain of international trade. The resulting shockwaves could probably even halt the current world economic recovery.
Given the enormous size of their economies and exchange of trade and investment, China and the US are expected to play a positive role in stabilizing the world economy. Now the two sides have agreed to put a trade war on hold and solve their disputes through negotiations. This has sent a positive sign to the world economy. China and the US should take responsibility as big powers and deal with their conflicts rationally.
NewsChina: Chinese President Xi Jinping's special envoy and Vice Premier Liu He told the media in Washington that the "most remarkable fruits" of the trade consultations during his visit were the bilateral consensus to avoid both a trade war and tariffs. What do you think are the major reasons behind this agreement after several rounds of tough words and actions?
HJ: The immediate reason is that both have realized that a lose-lose situation will be the only result of sanctions against each other. Neither side would like to take the risk. China's countermeasures have also worked to some extent. If China had not responded strongly with sufficient countermeasures, the US would probably not have returned to the negotiating table so quickly. China is more resilient than it has ever been to resist external shocks as China is growing stronger.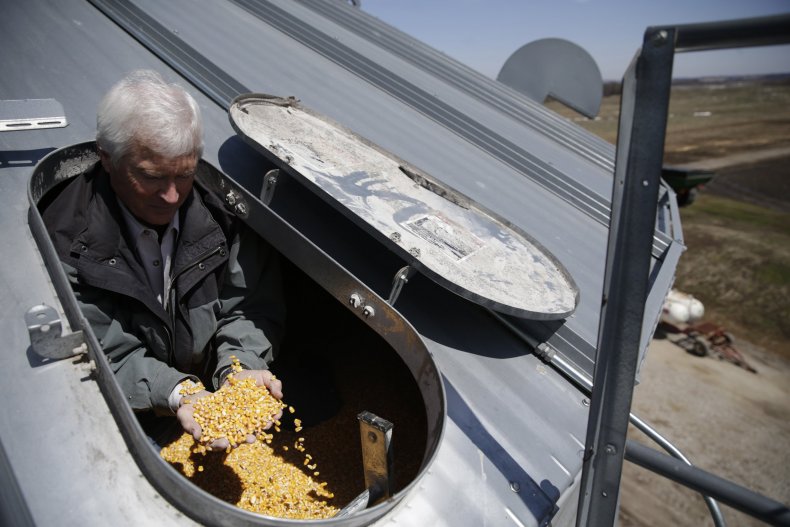 NewsChina : In the joint statement, China agrees to "significantly increase" purchases of US goods and services to meet the "growing consumption needs of the Chinese people and the need for high-quality economic development." Will more imports from the US benefit China?
HJ: For China, the basic principle of the trade negotiations with the US is to fit in with the agenda of China's reform and opening-up strategy, as well as China's economic structural adjustment. Chinese consumers are asking for something better. China's deficit in trade in services comes largely from Chinese consumers who travel and shop overseas. It shows a significant shortfall in domestic supply of branded food and luxuries for daily use. Some US products, for example farm produce like fresh and dried fruits, can fill some of the shortfall in China. If China reduces the cost of imports by cutting tariffs and other import-related taxes, including value-added tax, consumption tax and tax on luxuries, it will boost imports significantly. We hope US exporters also improve their competitiveness to take advantage of China opening-up market access to expand their market in China. Trump said US farmers could sell whatever is available to China. This is not true.
The high-quality growth that China is pursuing is intended to raise living standards among the Chinese people. Domestic supply of many high-end products and services is not sufficient to meet this demand and will not be in the short term. More imports of such goods and services are an effective way to meet this demand. And more imports will encourage domestic market competition in China. Chinese producers would be motivated to make things that are popular in the market. This process will accelerate industrial and consumption upgrading in China.
NewsChina: The joint statement highlights US exports of agricultural and energy products. Why are these categories so important?
HJ: The US has competitive advantages in these two kinds of products, and there is huge potential demand for these products in China. After years of trade disputes, it is difficult to find US products that better match China's market.
In terms of energy, it is also possible that Wall Street consortia are promoting their own interests. Regarding agricultural products, farmers are an important Republican base.
However, China needs to consider the balance between imports and domestic supply. Massive imports of US pork, sorghum, corn and even wheat would hit Chinese farmers and their market.
NewsChina: China and the US have also agreed to expand trade in manufactured goods and services. What is the potential here?
HJ: The two sides are looking for opportunities to expand cooperation in both the manufacturing and service sectors. As China is trying to import more in different sectors, it is necessary to eye all possibilities. In manufacturing it's high-end US goods and joint ventures with leading US manufacturers. Why did shares in Boeing and Caterpillar rise sharply at the news of the China-US agreement? They have a big market in China, which may be a major producer of engineering and heavy machinery, but it still needs to cooperate with the world's leading companies on core technology.
In terms of the service sector, the financial sector has taken the lead this time.
Banking, insurance, investment funds and securities companies are now all partly or fully open to foreign investors. This is in part because of the influence of the Wall Street investment banks on US policymaking – they have long been eager to access China's financial market.
Again, China has to balance opening up the service sector, particularly between opening to foreign investors and to domestic investors to create a level playing field. This is true for any economy in the world. The balance also means considering potential in other areas of the service sector. For example, Chinese patients have to line up for a long time in big hospitals due to the shortage of good quality healthcare resources. More joint venture hospitals can not only improve the existing healthcare system, but also boost the growth of the service sector.
NewsChina: Will intellectual property rights become a more difficult issue than trade disputes between China and the US?
HJ: Not necessarily. More effective protection of intellectual property rights is what China needs now, and this is on the priority list of China's reform agenda. It is a core part of whether China can achieve high-quality growth and implement its innovation-driven policies. As China opens its market to the rest of the world, it needs to build a good business environment in which effective protection of intellectual property is crucial. Otherwise the market will not be attractive either to foreign or domestic investors. A rules-based market is the best choice for China's development.
NewsChina: Trade friction has pushed China and the US to the brink of a trade war. Is this a sign that their economic and trade relations have become too volatile to continue acting as the stabilizer of their bilateral ties as a whole?
HJ: Economic and trade relations remain the stabilizer of China-US ties. It is because of the expansion of two-way trade and investment that both sides attach so much importance to their bilateral economic and trade relations, and get so sensitive about trade friction.
However, it is possible that the China-US economic and trade ties will get more volatile still. As China rises as a power that holds different ideas on development and a different system, disputes and even conflicts will also rise between China and the US. If the two sides choose to contain their divergences in a rational way, the tension will not escalate.
However, these bilateral ties are highly complicated and involve various areas. They do not agree with each other on a number of issues, notably regional hot spots, their development paths and the reform of international multilateral institutions. New points of confrontation can be triggered if any of the divergences is not handled properly, prompting a difficult encounter between them. Both China and the US should take the broad picture of the bilateral ties into consideration when dealing with any particular disputes, and resolve the disputes through dialogue on the basis of mutual respect.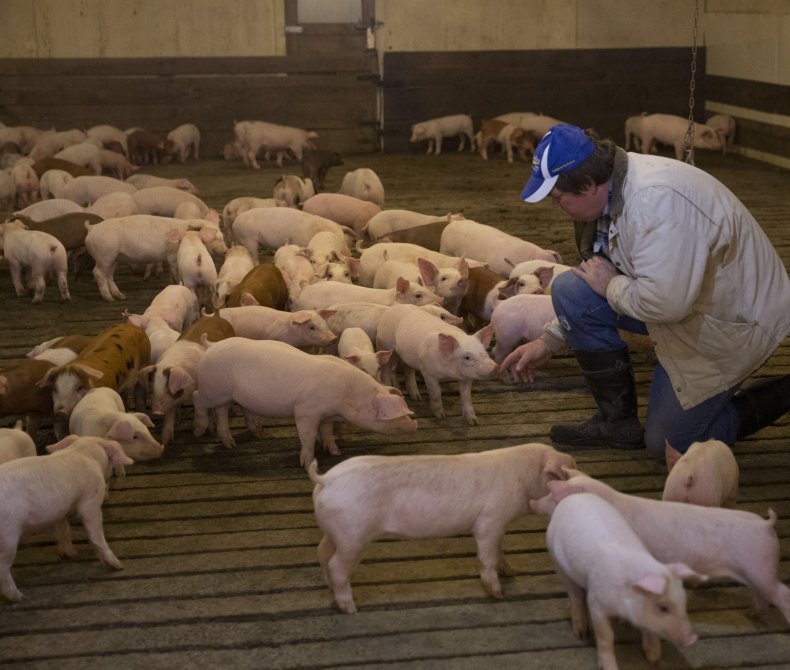 NewsChina: What lessons can be learned from these negotiations?
HJ: Disagreements and conflicts are a reality that China and the US have to face. This means they have to be very careful when dealing with their relations. Disputes must be settled through communication. And it must be about maintaining ties, rather than focusing on competing for the upper hand. The ability to achieve this relies on soft power.
When entangled conflicts of interest are involved, they can probably be sorted out at a measured tempo to keep bilateral relations stable as a whole. The key is to have as much communication and cooperation as possible. This is true not only for trade issues, but for other issues too. While principles cannot be compromised, seeking cooperation in more areas makes the stable growth of bilateral ties possible.
For China, steady, robust economic growth will provide fundamental support for the country's foreign relations. The idea of pursuing high-quality growth driven by innovation and environmental protection has to be translated into action. Through this process, opening up to the rest of the world is the best way for China to communicate with the international community. It is also the most effective path for China to get stronger in international competition.
The US can work out that pragmatism is the right policy for dealing with China, while confrontation goes nowhere. In-depth communication with China is necessary. Reducing the US trade deficit with China will not be possible without US efforts and cooperation. In many cases, problems can probably be solved more easily if the US becomes less obsessed with heavy-handed diplomacy.