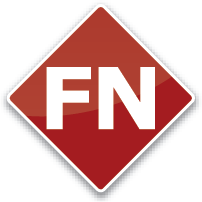 BRUSSELS/FRANKFURT/PARIS (dpa-AFX) – Geopolitical developments and earnings might of importance for investors on Monday. Today is a very lean day of economic announcements.
President Joe Biden made his first visit to the US-Mexico border on Sunday, but he has not interacted with any migrants there.
Early signs from the U.S. Futures Index point to a higher open for Wall Street. Asian shares finished positive, while European shares are trading mostly up.
As of 7.00 am ET, the Dow futures were up 95.00 points, the S&P 500 futures were adding 15.50 points and the Nasdaq 100 futures were progressing 45.25 points.
The U.S. major averages all ended with strong gains on Friday. The Dow ended with a gain of 700.53 points or 2.13 percent at 33,630.61. The S&P 500 surged 86.98 points or 2.28 percent at 3,895.08, while the Nasdaq climbed 264.05 points or 2.56 percent to 10,569.29.
On the economic front, the Investor Movement Index or IMX will be published at 12.30 pm ET. In November, the Index was up 4.17.
The Fed Consumer Credit for November will be issued at 3.00 pm ET. The consensus is up $25.5 billion, while it was up $27.0 billion in the prior months.
Atlanta Federal Reserve Bank President Raphael Bostic will participate in a moderated conversation on the economic outlook before the Rotary Club of Atlanta at 12.30 pm ET.
Asian stocks rallied on Monday. China's Shanghai Composite index rose 0.58 percent to 3,176.08. Hong Kong's Hang Seng index jumped 1.89 percent to 21,388.34.
Japanese markets were closed on account of the Coming-of-Age holiday.
Australian markets ended higher. The benchmark S&P/ASX 200 rose 0.59 percent to 7,151.30 while the broader All Ordinaries index closed 0.64 percent higher at 7,355.80.
European shares are trading mostly up. CAC 40 of France is gaining 22.32 points or 0.33 percent. DAX of Germany is adding 71.51 points or 0.49 percent. FTSE 100 of England is declining 5.16 points or 0.07 percent. The Swiss Market Index is up 24.60 points or 0.22 percent.
Euro Stoxx 50 which provides a Blue-chip representation of supersector leaders in the Eurozone, is up 0.54 percent.
Copyright(c) 2023 RTTNews.com. All Rights Reserved
Copyright RTT News/dpa-AFX
Kostenloser Wertpapierhandel auf Smartbroker.de