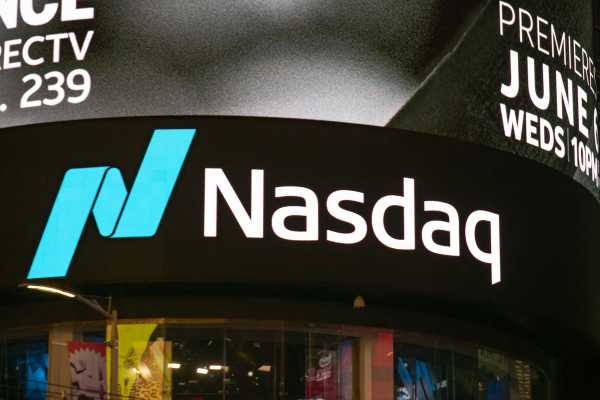 The S&P 500 Index and the NASDAQ Composite are moving higher shortly before the cash market opening on Monday. The major indexes are being boosted by investors scaling back expectations for U.S. Federal Reserve rate hikes and optimism over China's borders reopening.
At 15:17 GMT, the blue chip Dow Jones Industrial Average is trading 33823.03, up 192.42 or +0.57%. The benchmark S&P 500 Index is at 3933.53, up 38.45 or +0.99% and the NASDAQ Composite is trading 10737.37, up 168.08 or +1.59%.
Investors Still Reacting to Friday's Economic News
U.S. jobs data on Friday showed a jump in the workforce and easing wage growth. This, along with data pointing to a U.S. service sector contraction, was interpreted by investors as an indication that the Fed can be less hawkish.
The upbeat market momentum is continuing on Monday after China reopened its borders bolstering the outlook for the global economy.
Investors Whispering 'Soft Landing' More Loudly Now
Friday's economic news and the increase in the chances of a 25 basis point rate hike by the Fed to 73% are seen as positives, which have some investors whispering the words 'soft landing' more loudly now.
A soft landing is the ideal Federal Reserve policy goal after raising interest rates, a situation in which inflation slows by there are not enough job losses to trigger a recession, Reuters wrote.
Duck Creek Technologies Surge Boosts NASDAQ Composite
Insurance tech company Duck Creek Technologies has reached a takeover deal with Vista Equity Partners, sending its stock soaring on Monday morning.
Terms of the pact call for Vista to pay $19 per share in cash, or about $2.6 billion. Shares of Duck Creek surged about 47% in early trading, moving above the offer price.
The deal is at a 46% premium to Friday's close of $12.99. The move was first reported by CNBC's David Farber.
The agreement still represents a big discount to the heights that Duck Creek had previously reached. Duck Creek went public in August 2020 at $27 a share, and its high-water mark in February 2021, Duck Creek closed above $59 per share.
S&P Sectors Mostly Higher
Ten out of 11 S&P 500 Index sectors are trading higher on Monday. The biggest gainer is the Technology Sector, up 2.37%. The lone loser is the Healthcare Sector, down 0.02%.