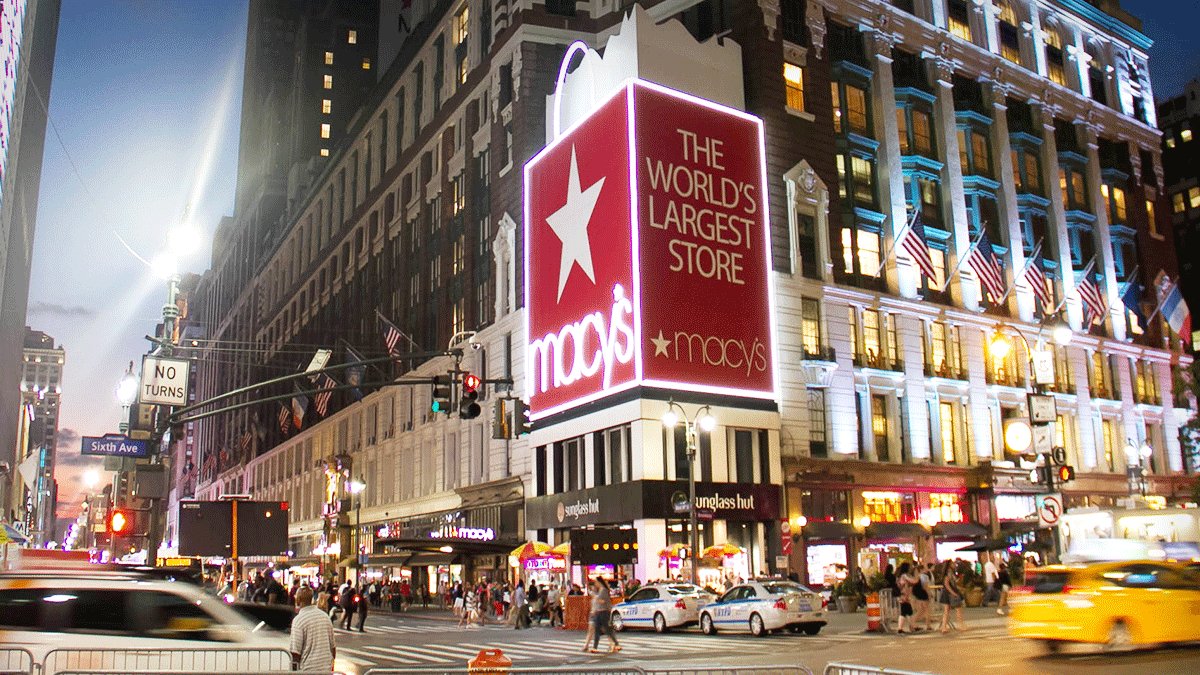 Macy's  (M) – Get Free Report shares slumped lower Monday after the retailer cautioned that its fourth quarter sales are likely to come in at the lower end of previous forecasts, while noting that consumers are likely to remained pressured heading into the first half of the year.
In a late Friday investor update ahead of a weekend industry conference in Orlando, Macy's CEO Jeff Gennette said lulls in non-peak holidays sales were "deeper than anticipated", even as Black Friday and Christmas week activity were either in-line or ahead of forecasts.
Macy's unveiled plans in October to hire more than 40,000 seasonal workers to handle its holiday shopping workflow, a notable decline from the near 80,000 it brought on board last year — including permanent staff — suggesting muted expectations for the January quarter.
Mastercard's 'SpendingPulse' report indicated last week that holiday spending rose 7.6% from last year heading into the final days before Christmas, with a 10.6% rise in online activity and a 6.8% increase in brick-and-mortar sales. 
Macy's said sees fourth quarter earnings hitting its previous forecast of $1.47 to $1.67 per share, with sales at the lower end of its $$8,161 million to $8,401 million range.
"Black Friday/Cyber Monday sales were in line with our expectations, while the week leading up to and following Christmas were ahead. However, the lulls of the non-peak holiday weeks were deeper than anticipated," Gennette said in a statement. "Overall, our occasion apparel and gift-giving business were strengths and inventory composition and price points aligned with customers' needs."
"Based on current macro-economic indicators and our proprietary credit card data, we believe the consumer will continue to be pressured in 2023, particularly in the first half, and have planned inventory mix and depth of initial buys accordingly," he added.
Macy's shares were marked 5.1% lower in pre-market trading Monday to indicate an opening bell price of $21.01 each.