GBP/USD bears are lurking in a key area of potential resistance. 
1.1900 is eyed on the downside extreme on a break below 1.2150/00. 
The outlook is bearish for GBP/USD while below 1.2400 and 1.2220 nearer-term highs. The following illustrates GBP/USD's W-formation and test of mid-December highs where a failure to break higher would eventuate in a bearish thesis for the days ahead. 
GBP/USD daily charts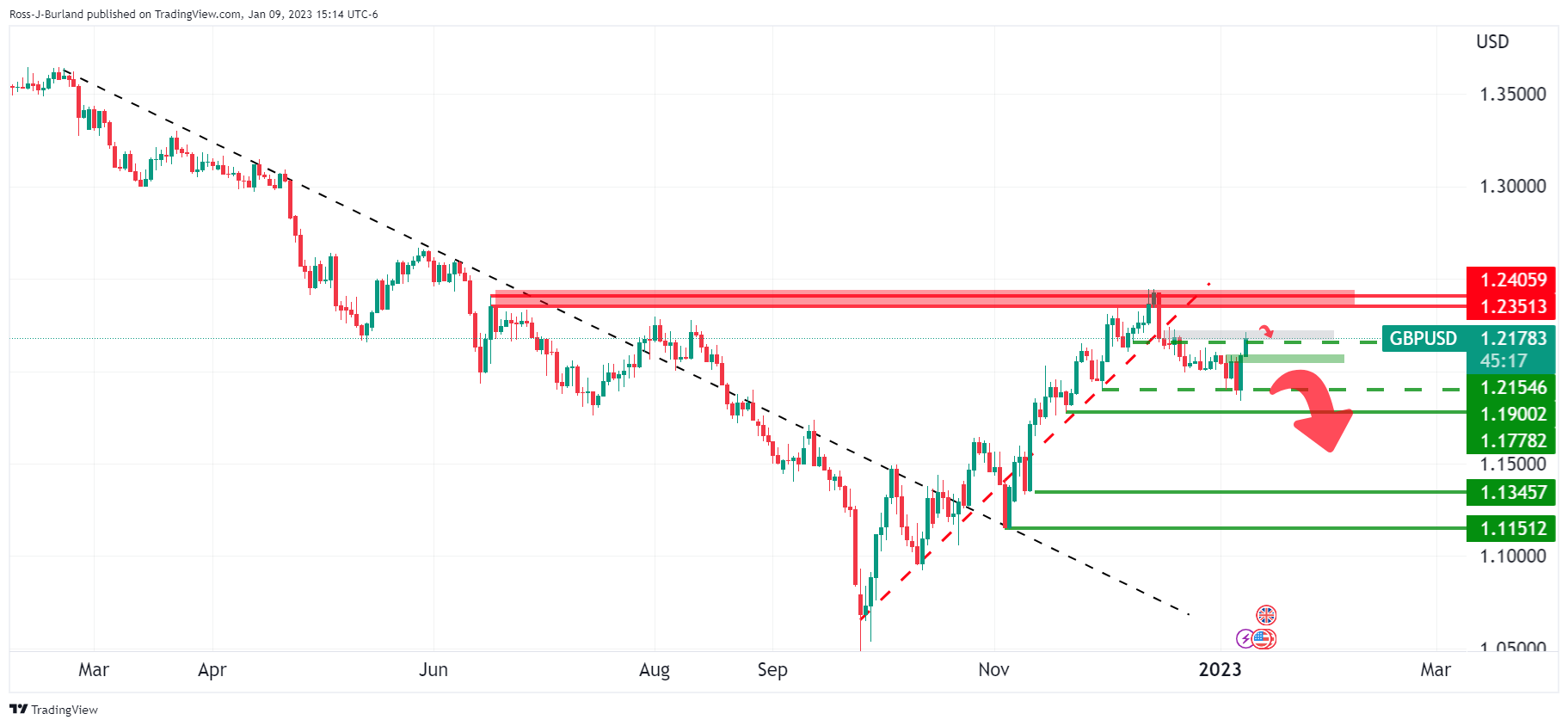 As seen, the market is on the back side of the recent supportive trendline and the price broke 1.1900 structure leaving a bearish bias on the charts. 
Zoomed in…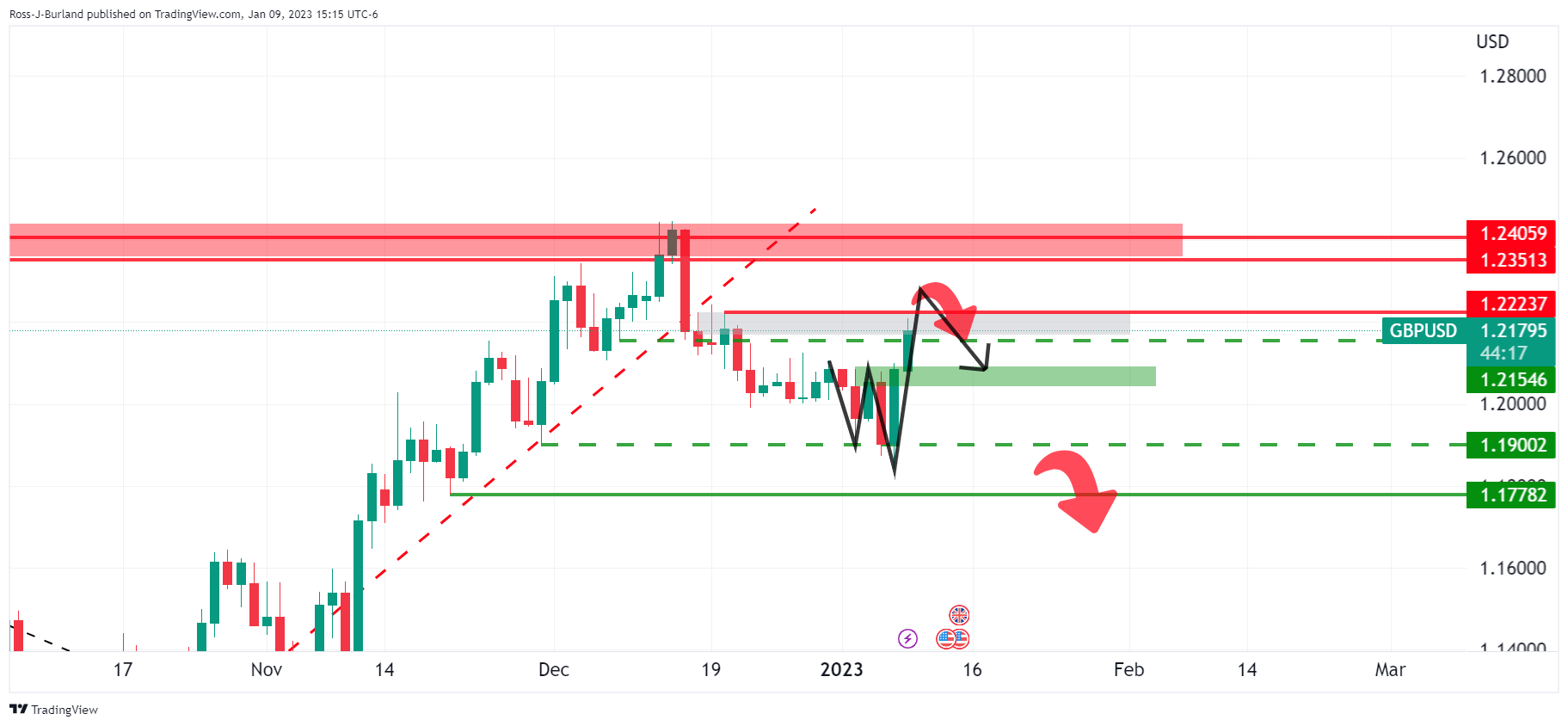 The W-formation is supportive of the bearish thesis given that it is a reversion pattern.GBP/USD would be expected to revert towards the neckline and day's lows of near 1.2080. This level guards a run to the prior broken lows of 1.1900 and 1.1778 below there. A break of that opens risk for a run to 1.1350.  
GBP/USD H1 chart
At this juncture, the lower time frames can be monitored for a deceleration of the bullish run and signs of distribution as follows: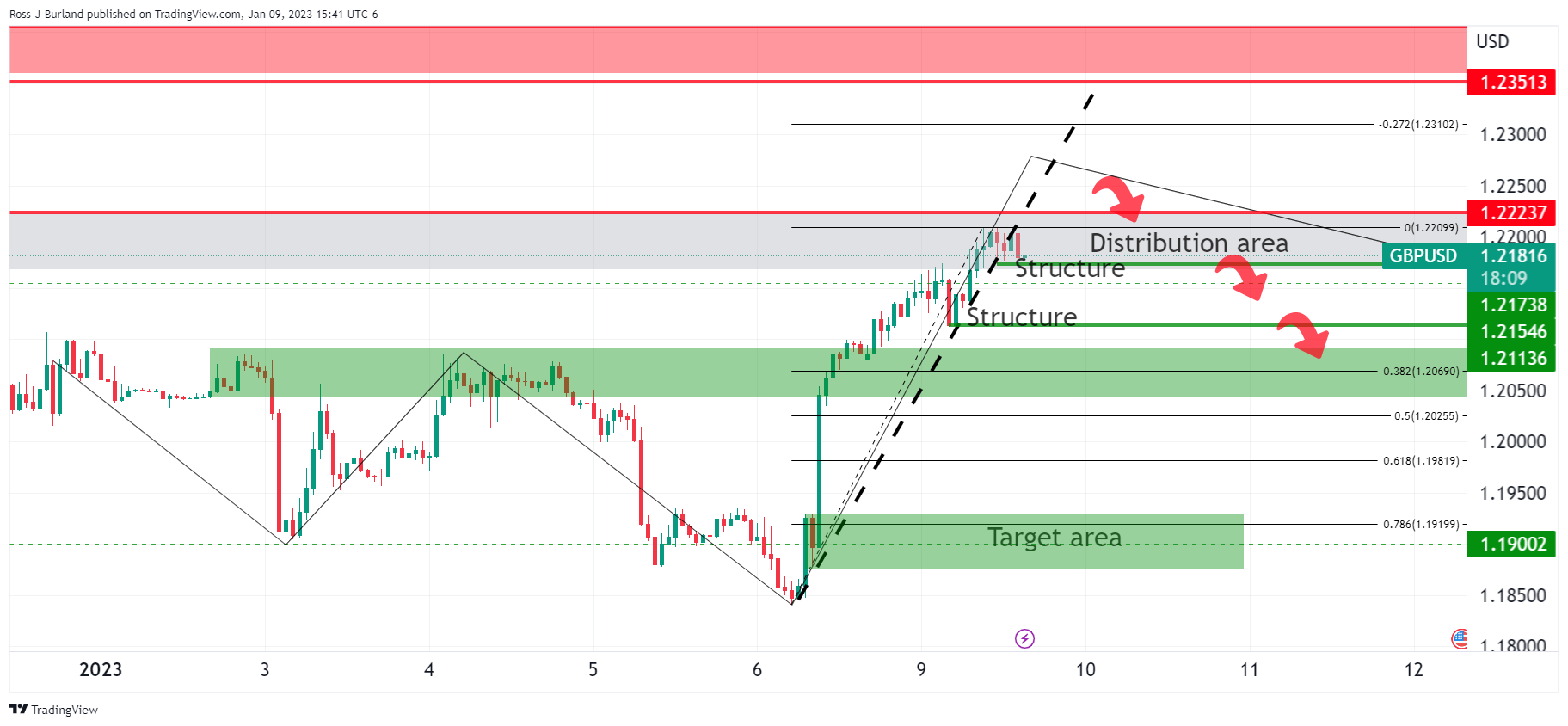 1.2170, 1.2150 and 1.2113 areas are meanwhile key structure target levels. These guard against a full-on capitulation of the bulls and bears taking over towards the 1.1900 target area.