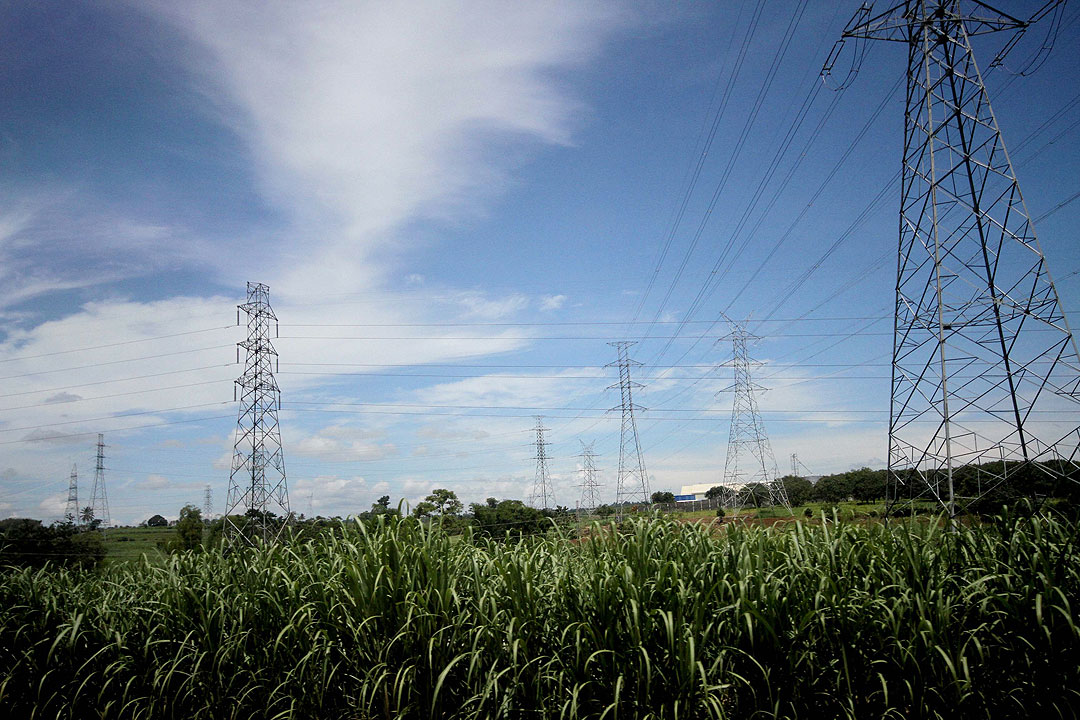 NINE Chinese companies have pledged $13.76 billion worth of investments in the Philippine energy sector, the Energy department said on Monday, citing the positive response to the country's policy directions on renewable energy (RE).
"The Chinese companies have pledged to invest in the country's renewable energy, energy storage systems and off-grid supply systems," Energy Secretary Raphael P.M. Lotilla said in a virtual press briefing.
Some of the companies already have a presence in the Philippines such as China Energy International Group Co. Ltd., which Mr. Lotilla described as having local project locations for more than 20 years.
"In Northern Luzon, they provide power generation, substation, transmission, cell site, and fiber to home and data center projects," the Department of Energy (DoE) said in a separate media release.
Mr. Lotilla also identified China General Nuclear Power Group (CGN), which he said is the third-largest nuclear power producer in the world and China's largest nuclear power producer.
"We are very pleased with the enthusiasm we have received from these Chinese companies during our roundtable meeting. They were upbeat with our policy reforms and directions on RE, especially on the opening of 100 percent foreign ownership on wind and solar projects," he said.
He enumerated the other companies as China Power International Development Ltd. (CPID); SPIC Guangxi Electric Power Co., Ltd.; China Machinery Engineering Corp. (CMEC); China Huadian Engineering Co., Ltd. (CHEC); China Tianying, Inc. (CNTY); Dajin Heavy Industry Co., Ltd. (DHI); and Mingyang Smart Energy Group, Ltd.
CPID intends to establish corporations with local entities to invest in renewables, the DoE said, adding that the company is involved in developing solar, wind, hydroelectric, geothermal and biomass projects.
"They are also into green energy emerging industries such as energy storage, hydrogen energy, green electric transportation and integrated smart energy," the department added in the statement.
The DoE said SPIC has interests in the development, investment, construction, and operation of electric power while CHEC invests in RE projects and is looking to expand its investments in the country.
DHI is also into RE development while Mingyang is an energy solutions provider and wind turbine manufacturer.
"I have now instructed our Renewable Energy Management Bureau and Investment Promotions Office to start communicating with them and provide the full support to hasten this particular cooperation between the Philippines and China," Mr. Lotilla said.
Under the Philippine Energy Plan, the DoE targets to increase the share of renewables in the power generation mix to 35% by 2030 and 50% by 2040. To achieve these targets, Mr. Lotilla said the country needs an additional 52,000 megawatts (MW) of RE by 2040.
"Of the 52,000 MW, 27,000 MW will be from solar and another 16,000 MW from wind. However, this does not take into account the total offshore wind potential of 178 gigawatts or 178,000 megawatts for the Philippines as a whole," he said.
As of 2020, RE accounted for 21.2% of the power generation mix.
Mr. Lotilla said the Chinese companies made the investment pledge during President Ferdinand R. Marcos Jr.'s Jan. 3-5 visit to China where Mr. Lotilla was also present together with former President Gloria Macapagal-Arroyo, House  Speaker Ferdinand Martin G. Romualdez, Senator María Imelda R. Marcos and Department of Trade and Industry Secretary Alfredo E. Pascual.
Aside from the investments in the energy sector, Mr. Lotilla said discussions with China included the resumption of talks for joint exploration in the West Philippine Sea.
"The agreement was to resume negotiation or resume talks, so we don't have an agreement moving forward yet with the actual carrying out of activities in the Recto Bank," he said.
In the meantime, Mr. Lotilla said the department continues to encourage oil and gas development in other areas of the country.
"We will be open to foreign and domestic investors carrying out the development activities," he said.
He cited state-led PNOC Exploration Corp., which recently announced an invitation to potential farm-ins for other service contracts (SC) under its control.
"As far as those are concerned, we will be able to go ahead," he added.
In December 2022, privately owned PXP Energy Corp. said it was time to resume discussions on joint exploration in the West Philippine Sea as it hoped Mr. Marcos' visit to China would pave the way for the resumption of talks. The company also wanted to be guided by the government on the next steps in developing the company's service contracts in the disputed waters.
The listed oil and gas company's subsidiary Forum (GSEC 101) Ltd. is the operator of SC 72 at Recto Bank. Within its block is the Sampaguita gas discovery, which is estimated to contain about 2.6 trillion cubic feet of contingent gas resources. PXP Energy also holds a 50% interest in SC 75 in northwest Palawan. These areas are also in contested waters.
The DoE in April last year ordered the suspension of exploration activities in the West Philippine Sea due to the maritime dispute. This led to the suspension of all exploration work in SC 72 and 75.
In October, the DoE approved the declaration of force majeure covering the two service contracts in response to a PXP Energy request made in April.
"That is the reason why the talks are being resumed — to discuss the problems in the past," Mr. Lotilla said. He added that the China visit established a healthy environment for both countries "to move forward the discussion." — Ashley Erika O. Jose