On a December night in the Bahamas, Bishop Lawrence Rolle belts out the lyrics to his latest hit song for the hundreds of children and adults gathered to celebrate Christmas.
Key points:
Bahamians are trying to figure out what is next for their country after the collapse of FTX 
The cryptocurrency exchange provided employment, had contracts with businesses and made donations, including  $US50,000 ($73,000) to Bishop Lawrence Rolle's charity 
FTX founder Sam Bankman-Fried has been extradited to the US to face criminal charges
"FTX!," he sings, bent over and shaking his head for emphasis. "The money is gone!"
"FTX!," his backup singer and audience scream back. "The money have done gone!"
The cryptocurrency exchange FTX was supposed to be the crown jewel of the Bahamian government's push to be the global destination for all things crypto, after years of having an economy that was overly reliant on tourism and banking.
Instead, FTX is bankrupt and Bahamians are trying to figure out what is next for their country and whether their national crypto experiment has failed.
Regulators are trying to locate FTX's customers' missing money.
Meanwhile, charities such as Bishop Rolle's, plus dozens of contractors now out of work, hope that another company will come along and bring new opportunities to the island nation, without the complications and embarrassment of an alleged billion-dollar fraud.
Bishop Rolle — a Pentecostal preacher known as the "singing bishop" — is a prominent figure in the Bahamas.
For decades, he has cooked and donated food to the poor and provided school lunches from his neighbourhood kitchen at International Deliverance Praying Ministry in Over-The-Hill, one of the most impoverished parts of the capital of Nassau.
Bishop Rolle and his staff feed roughly 2,500 people a week.
He was invited to a school to sing as part of its Christmas celebration.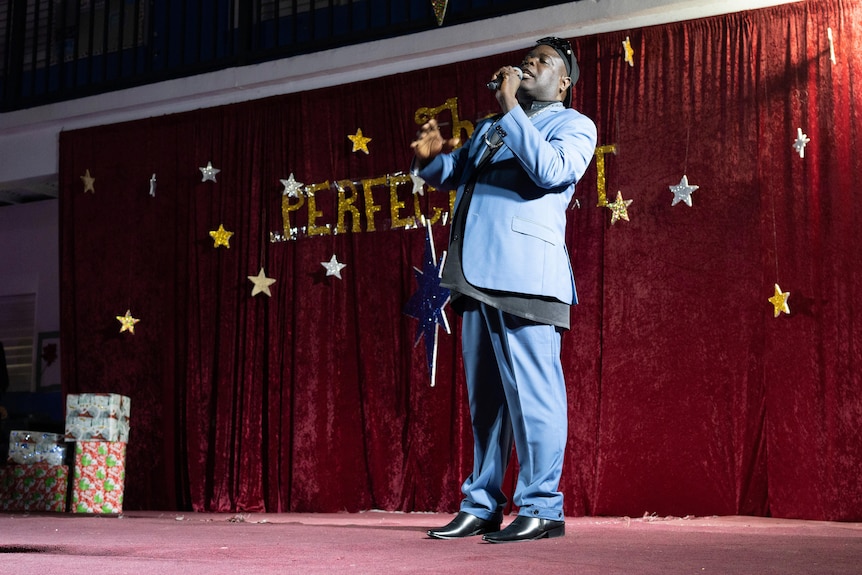 His act consisted mostly of a half dozen Afro-Caribbean gospel songs, but one number stood out: his social media hit about the recent collapse of FTX.
Bishop Rolle's ministry received $US50,000 ($73,000) from FTX in early 2022, one of several donations FTX made to the Bahamian people after it relocated to the island nation in 2021.
He said the money was used to restore a food storage trailer and make additional food donations.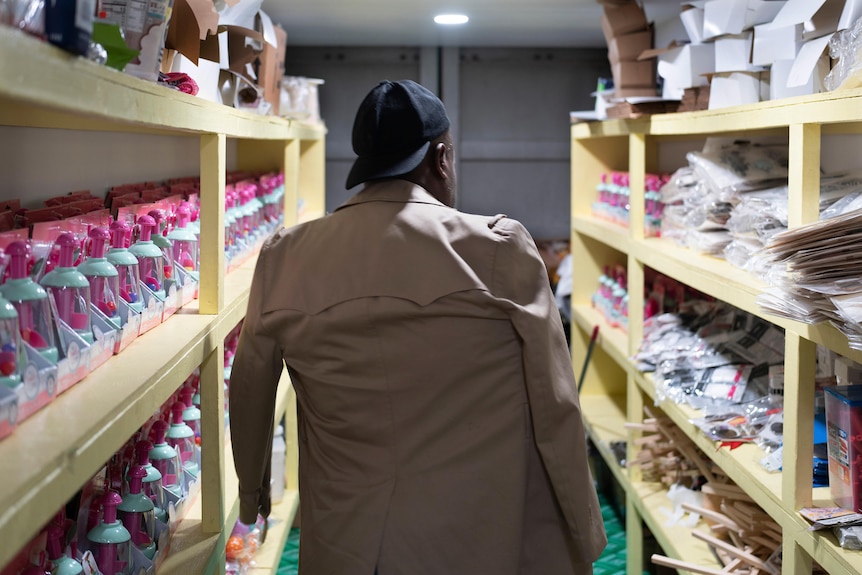 The bishop described FTX's failure as a sad distraction from the many issues facing the country.
Others are angry, particularly with FTX founder Sam Bankman-Fried.
FTX's downfall 'frustrating'
The Bahamas had a reputation, like some other Caribbean isles, as a destination for illicit and offshore finance.
There was a belief that crypto would allow the island to diversify its economy, create more financial opportunities and help provide a more-prosperous future.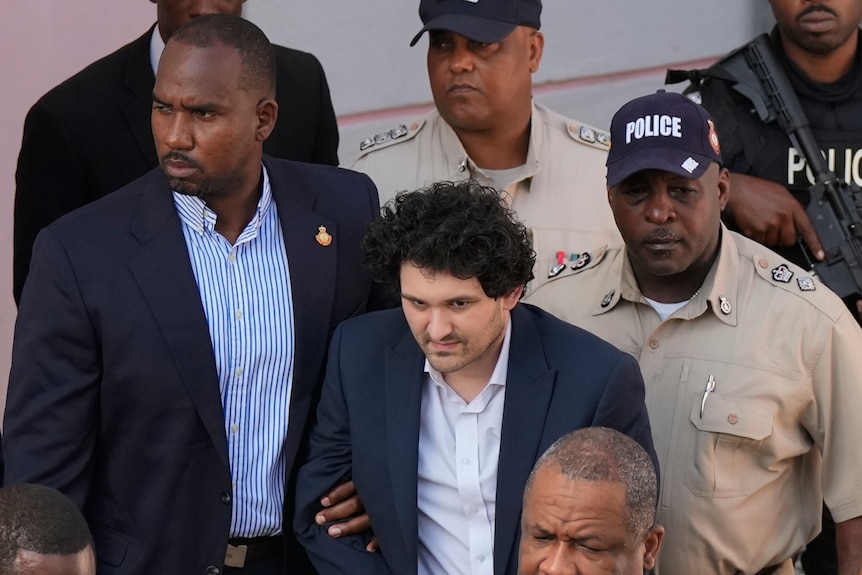 The Bahamas enacted the Digital Assets and Registered Exchanges Act in 2020, making it one of the first countries to put together a regulatory framework for cryptocurrencies and other digital assets.
Its prime minister, Philip Davis, participated in the groundbreaking ceremony for FTX's new, $US60 million headquarters in Nassau in April, along with Mr Bankman-Fried.
"Their arrival was sort of the culmination of the work the Bahamians did to move in this direction," Caribbean Blockchain Association chief executive Stefen Deleveaux said.
Several other crypto companies and startups are headquartered in the Bahamas, some of them at an incubator known as Crypto Isle, not far from downtown Nassau.
Mr Deleveaux said he became interested in crypto as early as 2014, and mostly has been trying to focus his organisation's efforts on blockchain technology, financial inclusion and technological uses.
He remains skeptical about cryptocurrency trading.
"It's frustrating. Now when people think about crypto, they are going to think of FTX," Mr Deleveaux said.
"That's going to make my own job much harder."
In some ways, FTX was both ubiquitous and removed from the local community, Bahamians have said.
Its ads were everywhere, most notably at the Nassau Airport, in the hall for tourist arrivals.
FTX ran most of its operations from the secure, luxury compound known as Albany, where residents such as Tiger Woods and Justin Timberlake can be regularly seen.
"You don't casually wander into Albany," Mr Deleveaux said.
While FTX did hire Bahamians, or contracted with Bahamian businesses, it was almost entirely for logistics jobs such as construction, janitorial services or food catering.
Just as quickly as FTX became ingrained in elite Bahamian circles, the whole thing unravelled.
FTX failed in spectacular fashion in early November, going from solvent to bankrupt in less than a week.
One food catering owner said he had to let go most of his workers after FTX, his biggest contract, went bankrupt.
Last month, Mr Bankman-Fried, 30, was arrested in the Bahamas, and extradited to the US to face criminal charges in what US Attorney Damian Williams has called "one of the biggest frauds in American history".
Mr Bankman-Fried has been released on bail and is scheduled to go on trial in October.
Meanwhile, law enforcement and regulators in the US and the Bahamas — as well as lawyers and FTX's new management — are trying to determine how much of investors' and customers' money "is gone", as Bishop Rolle repeats often in his song.
Estimates of how much money was lost in the FTX collapse have varied significantly, since some assets are still being recovered, but one estimate puts the losses at around $US8 billion ($11.6 billion) to $US10 billion ($14.5 billion).
Pandemic's toll continues to be felt
Some  Bahamians say the collapse of FTX has diverted attention away from the ongoing issues facing the Caribbean country.
During the COVID-19 pandemic, the Bahamian economy has been sorely tested.
The country effectively banned outside visitors for nearly two years, and only started letting cruise ships dock at its popular port about eight months ago.
In Nassau, there is widespread evidence of the pandemic's economic toll.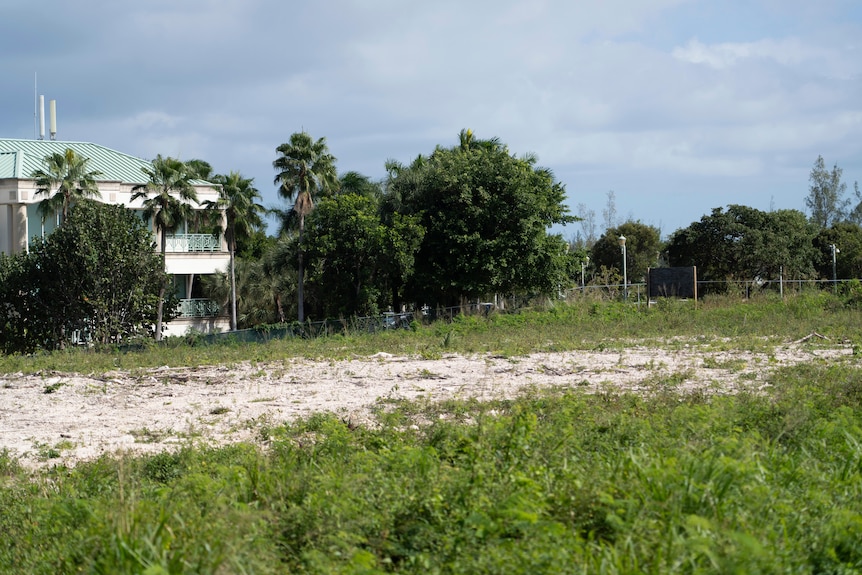 The British Colonial hotel — best known for being the site of the James Bond movie Never Say Never Again — was boarded up and closed in February.
Despite miles of pristine beaches, beautiful resorts and the richest economy of the Caribbean, the Bahamas remains a country riven by inequality.
Taxi drivers spoke about the inability to get a $US6,000 loan to buy their own vehicle.
Roughly one-in-five Bahamians do not have a bank account, according to the country's central bank.
Late last year, the Bahamian government had to impose price controls on dozens of food staples in a desperate attempt to combat inflation.
FTX officials seemed to recognise food and hunger as an issue to tackle to develop goodwill with its new neighbours.
Along with the donation to Bishop Rolle's ministry, FTX donated $US250,000 to Hands for Hunger and poured $US1.1 million into a new, non-profit known as the Agricultural Development Committee, focused on building up the nation's food security.
As FTX filed for bankruptcy, there was speculation in Bahamian media about whether Bishop Rolle would have to return the $US50,000 donation.
He said the money was spent about a month after he received it.
"We pinched that money the best we could, buying flour, rice," Bishop Rolle said.
"There's just too many hungry people.
"I just wish there will be better companies than FTX.
"Many of our children got no parents, or we got parents who have two or four or five children, or kids have no father.
"We can barely afford to feed them. I pray to God that someone comes to donate even more."
AP