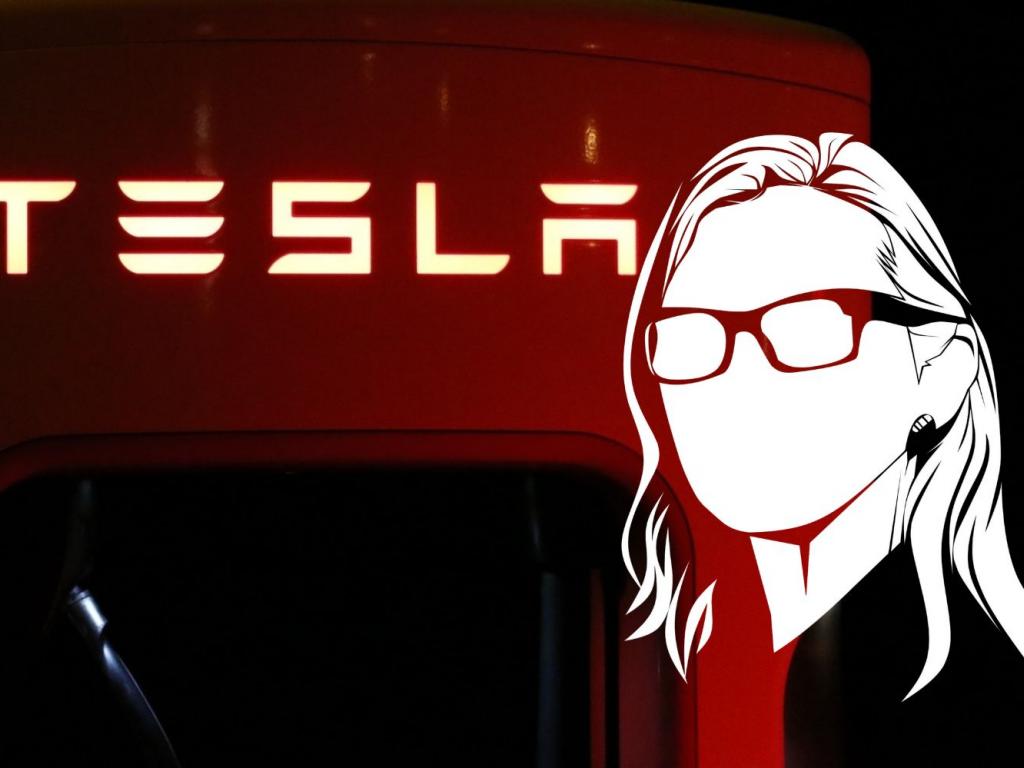 Late Friday, Cathie Wood's Ark Invest analyst Tasha Keeney tweeted that the firm's 2026 price target for Tesla, Inc. (NASDAQ:TSLA), when adjusted for the 3-for-1 stock split implemented in August 2022 and removing ride-hailing service from the valuation framework, would be about $500 per share.
Down In The Dumps: Tesla shares went through a harrowing time in 2022, as they continued to slide through the year and ended with a loss of about 65%. After a stellar run amid COVID-19 in 2020 and a fairly strong performance in 2021 even in the face of a tough comparison, the stock ended 2022 as the worst-performing mega-cap stock.
The weakness reflected an industry-wide setback, as production disruption, input price inflation and demand softness served as headwinds. While CEO Elon Musk blamed the economy squarely for all of Tesla's woes, the company also faced some company-specific issues.
Musk's Twitter buy has been widely panned by analysts, investors and other Tesla backers. Fear of more stock selling by the billionaire to service the loans availed for the Twitter purchase and financial efforts to rightsize the social platform remains an overhang on the stock. As Musk's focus shifted to Twitter, Tesla investors cried foul and sought his return to his flagship EV business.
Then, of course, competition began to slowly chip away at Tesla's once-formidable EV market share. In China, the company's key market, a lack of an affordable vehicle began to hurt sales. A sub-$30,000 car is the need of the hour for Tesla in China, said Future Fund co-founder Gary Black.
See also: How Did Elon Musk Make His Money
No Relief In New Year: Tesla shares fell over 12% to a fresh low since mid-August 2020 in the first trading session of 2023. Although the stock fought back on Wednesday, weak China December sales dragged it back down on Thursday. A steep price cut announced by Tesla China on Friday triggered a negative reaction initially, but the stock cut back the losses amid positive broader market sentiment.
The next catalysts could be Tesla's fourth-quarter earnings report due on Jan. 25 and subsequently the company's first-ever Investor Day scheduled for March 1. Fourth-quarter expectations are muted, given the multiple price cuts the company announced across regions in late 2022. Ark Invest's Wood suggested that Musk could announce a $25,000 price point for its next-gen vehicles at the company's Investor Day.
Returns From Tesla: A $1,000 invested in Tesla would currently fetch 8.6 shares. If the stock hits Wood's $500 price target, the same 8.6 shares would be worth $4,300. This translates to a return of 330% on a $1,000 investment. The investment time horizon could be up to three years, given Ark's price target corresponds to 2026.
Looking at the near term, the average analysts' one-year price target for Tesla is $256.67, suggesting an upside potential of 127%.
Tesla closed Friday's session at $113.06, up 2.47%, according to Benzinga Pro data.
Read next: Cathie Wood Keeps Buying Tesla Shares: Here's How Much Ark Invest Paid For Week's Purchases