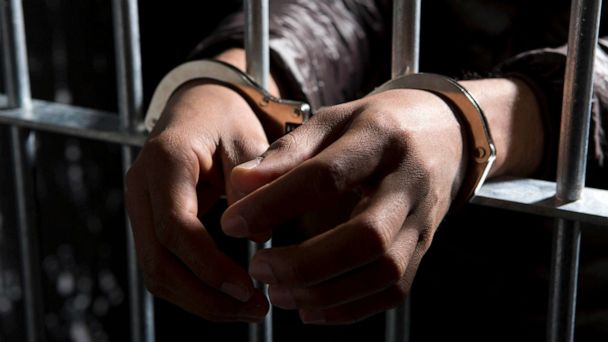 The Phoenix Police Department is investigating the actions of one of its officers after a Wall Street Journal reporter was handcuffed in public.
The incident, which happened in November and was caught on cellphone video, involved reporter Dion Rabouin.
The Wall Street Journal asked the Phoenix Police Department to conduct an internal review after Rabouin was detained. A letter was sent to the department by Editor-in-Chief Matt Murray to Phoenix Interim Chief of Police Michael Sullivan.
"Naturally, I am relieved that Mr. Rabouin's interaction with Phoenix police officers ended peacefully. But I am appalled and concerned that officers at your department would attempt to interfere with Mr. Rabouin's constitutional right to engage in journalism and purport to limit anyone's presence in a public location," Murray said in the letter, which was obtained by ABC News.
He went on, "Such conduct is offensive to civil liberties, and also a pretty good news story."
On Nov. 23, Rabouin traveled to Arizona to spend Thanksgiving with his family, he told ABC affiliate KNXV-TV in an interview. While visiting, Rabouin, who covers markets for the WSJ, said he decided to conduct interviews for an ongoing story about savings accounts.
According the Phoenix Police Department statement, bank personnel contacted police after they said they received complaints from customers saying that a man was approaching them as they entered the bank, asking questions.
Rabouin told the station that he explained to police he was a reporter working on a news story and that he offered to leave.
Video taken by a bystander shows the moment Rabouin is placed in handcuffs just outside of a Chase bank. Rabouin can be heard telling the officer, "I told you I would voluntarily leave" as he is being detained.
"[The officer] literally, kind of, shifted his body to keep me from moving or going anywhere," Rabouin told KNXV-TV. "And after we talked a little more he said, 'I'm done with this.' And he started grabbing me. Grabbing at my arms. And I was kind of flustered and drew back. And he was like, 'This could get bad for you if you don't comply and don't do what I say.' So he grabs my arms and really wrenches them behind my back and proceeds to put me in handcuffs."
Rabouin took to Twitter after the incident, saying he was thankful for everyone who had reached out in support.
"I don't have much more to say about the situation with Phoenix PD," he said. "Just about all of the details can be found in Dave's report here. Thanks to everyone who has reached out to offer support. We're hoping to hear back from the chief or someone at the department soon."
In a statement, the Phoenix Police Department said it shared the WSJ letter with its "Professional Standard Bureau for review and they are conducting an administrative investigation."
"Bank personnel contacted police after they received customer complaints that a man was approaching people as they entered the bank asking them personal questions. The interaction between the officer and the man who was the subject of the complaint took place on private property," the department said.
Rabouin, the Phoenix Police Department and a spokesperson for The Wall Street Journal did not immediately respond to ABC News' request for comment. A spokesperson for Chase told ABC News a bank employee has apologized to Rabouin.
Copyright © 2023 ABC News Internet Ventures.