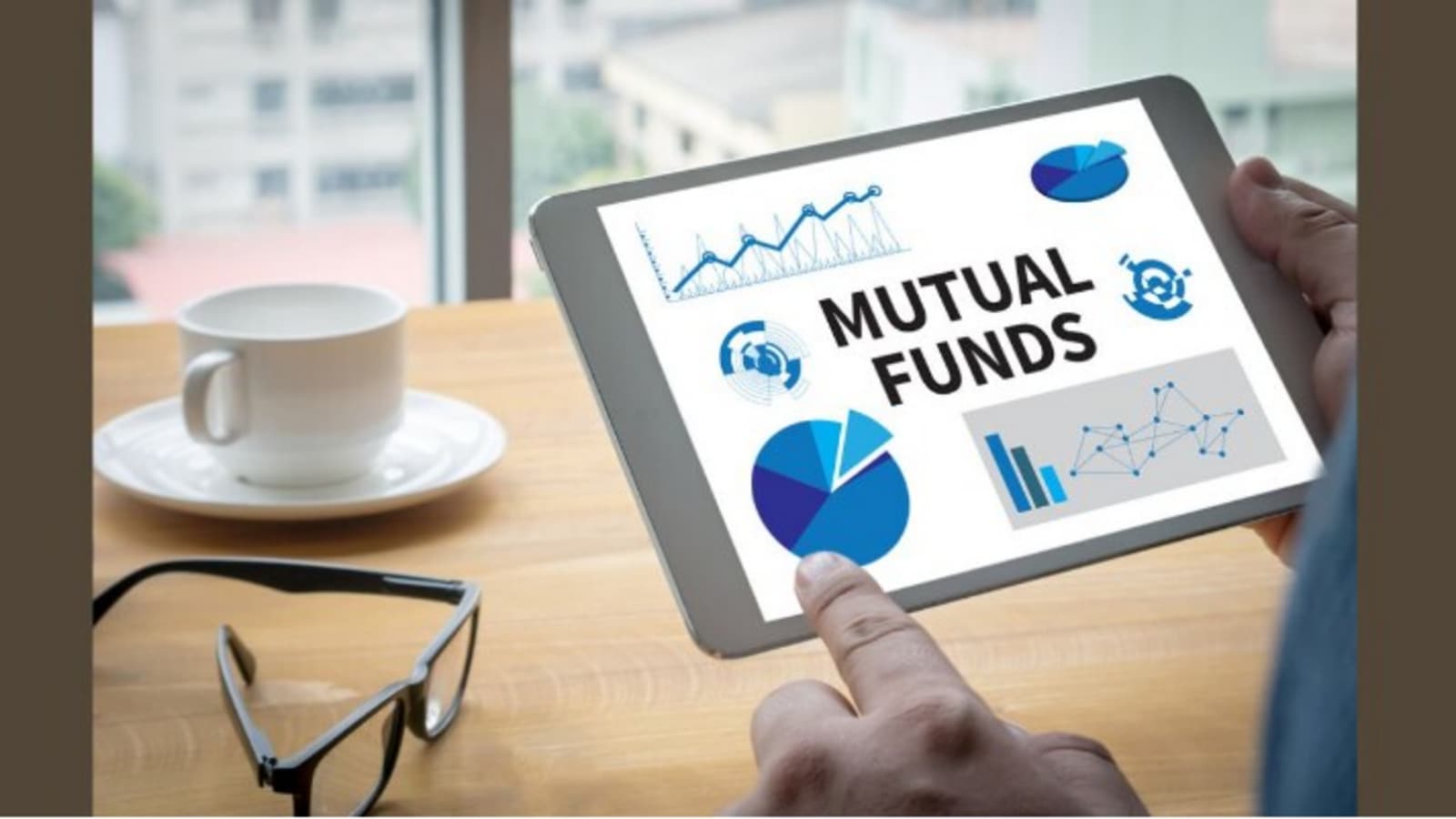 Mutual funds are preferred investment option for Indians because of their various benefits. However, knowing some important factors is quintessential before you begin your mutual fund investments. Keep reading.
With rising inflation and decreasing bank interest rates, investors need to search for investment avenues which can beat inflation and help investors attain their financial goals.
Thankfully, mutual funds have emerged as a viable investment option. However, since mutual funds are market-liked instruments, it's essential to keep few things in mind before investing in mutual funds.
10 Things to Know Before Investing in Mutual Funds
1. Select the Right Mutual Fund
According to SEBI, there are 5 main types of mutual funds, each having various subcategories.
The 5 main categories of mutual funds are-
1. Equity Funds, such as large-cap funds, small-cap funds, mid-cap funds, ELSS, sector funds, etc.
2. Debt funds include short-duration funds, medium-duration funds, long-duration funds, corporate bond funds, gilt funds, etc.
3. Hybrid Funds such as conservative hybrid schemes, aggressive hybrid schemes, etc.
4. Solution-oriented funds like retirement funds, children's education funds, etc.
5. Other funds, such as Exchange Traded Funds (ETFs), Fund of Funds (FoFs), etc.
It is essential for investors to keep a track of their risk appetite, financial goals, and liabilities before investing in mutual funds. Also, as risk is proportional to rewards, some investors can take higher risks to reap higher returns and create wealth. These investors can opt for mutual funds that primarily invest in equities.
But if you're a conservative investor with a low-risk tolerance, then you may like to invest in mutual funds that invest a significant portion of their fund into debt instruments.
Furthermore, if you want to save tax on mutual funds while increasing your return potential, then you can invest in ELSS (Equity Linked Savings Scheme) funds. Investing in ELSS has a lock-in period of 3 years and investors can enjoy tax benefits upto INR 1.5 lacs under section 80C of the Income Tax act.
2. Consider Your Time Horizon
Depending on your desired investment tenure, you can select investing in different types of mutual funds. For example, investors can choose to invest in equity- oriented funds if they have longer time horizon of 5-10 years. This helps create wealth over time and can help fulfil long-term goals like buying a house, children's higher education etc..
Alternatively, debt funds can be a good option if you want to invest in mutual funds to achieve your short-term goals.
Besides, you should be aware that your investment horizon directly impacts mutual funds' taxation. For instance, you can attract short-term capital gains tax on mutual funds if their equity exposure is above 65% and you redeem them within a year of purchase. However, if you hold those mutual fund units for over a year, then they will come under long-term capital gains tax. Long-term capital gains tax on mutual funds that invest 65% or more in equity is exempt up to ₹1 Lakh per year.
3. Check the Mutual Fund's Performance History
It's crucial to check the performance history of mutual fund investment plans and their AMC (Asset Management Company) before you decide to invest. The Association of Mutual Funds in India (AMFI) publishes monthly data on fund performance. You can use this data to compare the mutual fund returns of various fund houses. Besides, every fund house publishes its mutual fund fact sheet. You can check these fact sheets to gain first-hand information about a fund.
Moreover, compare the fund's return to the benchmark index it follows. For instance, if your mutual fund tracks the Nifty-50 index, then its returns should outperform or at least match the returns of the Nifty-50 for a given period.
4. Choose the Right Investment Mode
You can choose the way you want to invest, depending on your finances. You can either invest a lump sum amount at one go or select a monthly SIP (Systematic Investment Plan).
5. Consider the SIP Advantage
According to the September 2022 data released by the Association of Mutual Funds in India, there are a total of 5.84 crore SIP accounts in various Indian mutual funds.
There can be many benefits to investing through SIP. To begin with, it helps you develop financial discipline through regular investing. You can create an automated SIP where a fixed amount would be deducted from your bank account monthly to purchase mutual fund units.
Secondly, the SIP route enables you to invest in mutual funds while benefiting from Rupee Cost Averaging (RCA). With RCA, you purchase more units when the market is down and fewer units when the market is up while the investment amount remains the same. Therefore, your overall investment cost is optimised, thereby enhancing the probability of higher returns in the long term.
6. Know the Mutual Funds' Risk Levels
Different types of mutual funds have varied levels of investment risks based on their investment principles and philosophy. For instance, aggressive mutual funds investment plans can have more weightage to small-cap equities than defensive mutual funds with a more balanced portfolio comprising both equity and debt instruments.
Every mutual fund provides a 'Riskometer' in its Scheme Information Document (SID). You can check the risk meter to know the type of risks involved in the plan.
7. Earn Higher Returns With Direct Plans
A mutual fund has two types of plans- Direct and Regular plans. If you purchase a mutual fund directly from the fund house, then it's a direct plan. Alternatively, you can purchase a regular plan from the mutual fund's authorised distributor or through a broker.
Since there is no brokerage or commission in Direct plans, they have a lower expense ratio than regular plans. This results in lower annual costs and potentially higher returns than a regular plan.
8. Don't Expect the Same Returns Every Year
Due to the market volatilities, it is almost impossible to predict the mutual fund returns each year. For instance, you may get high returns during a bull cycle lasting a few years, followed by a bearish phase when you may get negative returns over shorter time spans.
But this is where the advantage of mutual funds kicks in as the qualified fund manager makes investment decisions on your behalf to optimise returns based on the fund's investment objective.
When purchasing new mutual fund units, it is suggested to review annualised mutual fund returns over a certain period, say 3-5 years, to get a clearer picture of how a particular fund performs.
9. Look For Consistency in Returns
A fund providing consistent returns over many quarters is better than one that generates widely fluctuating returns. A consistently performing fund is reliable and increases the chances of good returns from the market. Moreover, a consistent fund has more chances of quickly making up for the losses incurred when the market is in decline phase.
10. Diversify and Rebalance
There are many asset classes, such as equity, debt, gold, etc. Putting all your investments in one or two asset classes can be risky as your entire portfolio can be affected if the assets perform badly. For instance, if gold prices decrease, then the people who concentrated their investments in gold would be negatively affected.
Therefore, consider diversifying your portfolio by investing in various types of mutual funds that invest across different asset classes.
Secondly, keep rebalancing your portfolio at regular intervals. For example, consider greater exposure to equities at a young age. But, as you grow old, consider reducing your equity exposure gradually and moving towards debt instruments that are relatively less volatile.
Trust the Right Platform to Begin your Mutual Fund Investment Journey
Mutual fund investments are not completely risk-free. However, the right tool and platform can help you make the best investment decisions on the go. Thankfully, there are great apps like Moneyfy from Tata Capital that can help you in your investment journey by providing credible data and letting you buy and redeem your mutual fund units seamlessly.
Disclaimer: Mutual Fund investments are subject to market risk. Read the scheme-related document carefully before investing.
Disclaimer: This article is a paid publication and does not have journalistic/editorial involvement of Hindustan Times. Hindustan Times does not endorse/subscribe to the content(s) of the article/advertisement and/or view(s) expressed herein. Hindustan Times shall not in any manner, be responsible and/or liable in any manner whatsoever for all that is stated in the article and/or also with regard to the view(s), opinion(s), announcement(s), declaration(s), affirmation(s) etc., stated/featured in the same.