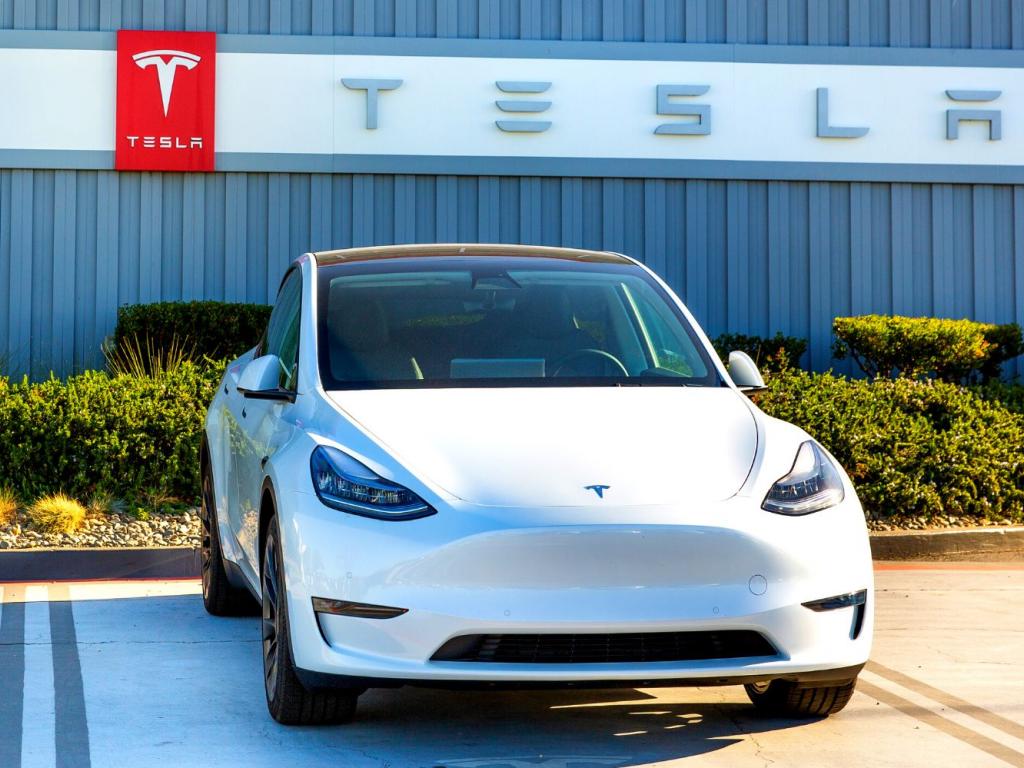 Tesla, Inc. (NASDAQ:TSLA) bull Cathie Wood-run Ark Invest on Friday gave a new perspective on the firm's long-term price target for the stock of the electric vehicle maker.
What Happened: Ark's 2026 price target for Tesla stock would be about $500 per share, based on its EV business alone, the firm's analyst Tasha Keeney said. The projection is adjusted for the 3-for-1 stock split that became effective on Aug. 25, 2022.
This represents additional context to the 2026 (pre-split) price target of $4,600 the firm announced in mid-April 2022. 
Keeney noted that the firm is removing autonomous driving and any form of ride-hail from the valuation framework. The firm believes that these two factors will drive more than 60% of Tesla's value over the next five years.
She noted that the $500 per share projection is more than a four-times increase from the stock's current levels.
Removing autonomous driving & any form of ride-hail, which we believe will drive >60% of Tesla's value over the next 5 years, our 2026 price target would become roughly $500/share (post split) based on EVs alone, more than a 4X increase from current price.https://t.co/SWx3ZlQKHT

— Tasha Keeney (@TashaARK) January 6, 2023
While referring to Keeney's tweet, Ark Invest's Sam Korus said the company's superior drivetrain efficiency and low battery costs should make it one of the best positioned to weather any cyclical slowdown for automakers.
"As it has done in the past, it can be the first to lower prices, which puts pressure on other automakers," he added.
See also: Everything You Should Know About Tesla Stock
Enormous EV Opportunity: Re-upping the analysts' view, Wood said Tesla does not need autonomous ride-hail to be a success. "The EV opportunity alone is enormous," she added.
Tesla's goal, according to the fund manager, has been to drive prices down and increase EV adoption. At the March 1 Investor Day, CEO Elon Musk could announce a step-function drop in pricing to $25,000 for the next-gen EVs, she said.
Wood noted that gas-powered vehicles boomed at that price point.
EVs To Dominate: Going by the historical demand response to the $25,000 price point in gas-powered vehicles, Ark expects EVs to scale from about 8.5 million in 2022 to about 60 million units, or roughly 75% of the market, during the next five years, Wood said. This estimate could prove conservative, she added.
Tesla, the analyst said, is three to four years ahead of the competition in battery costs and is in a world of its own in chip design and data assets for autonomous mobility. To explain it further, she said it is like making a comparison between Apple, Inc.'s (NASDAQ:AAPL) chip design for smartphones and that of Nokia, Motorola, Ericsson and Blackberry.
Tesla closed Friday's session at $113.06, a 2.47% rise, according to Benzinga Pro data.
Read next: Cathie Wood Keeps Buying Tesla Shares: Here's How Much Ark Invest Paid For Week's Purchases
Photo: courtesy of Shutterstock.