view original
post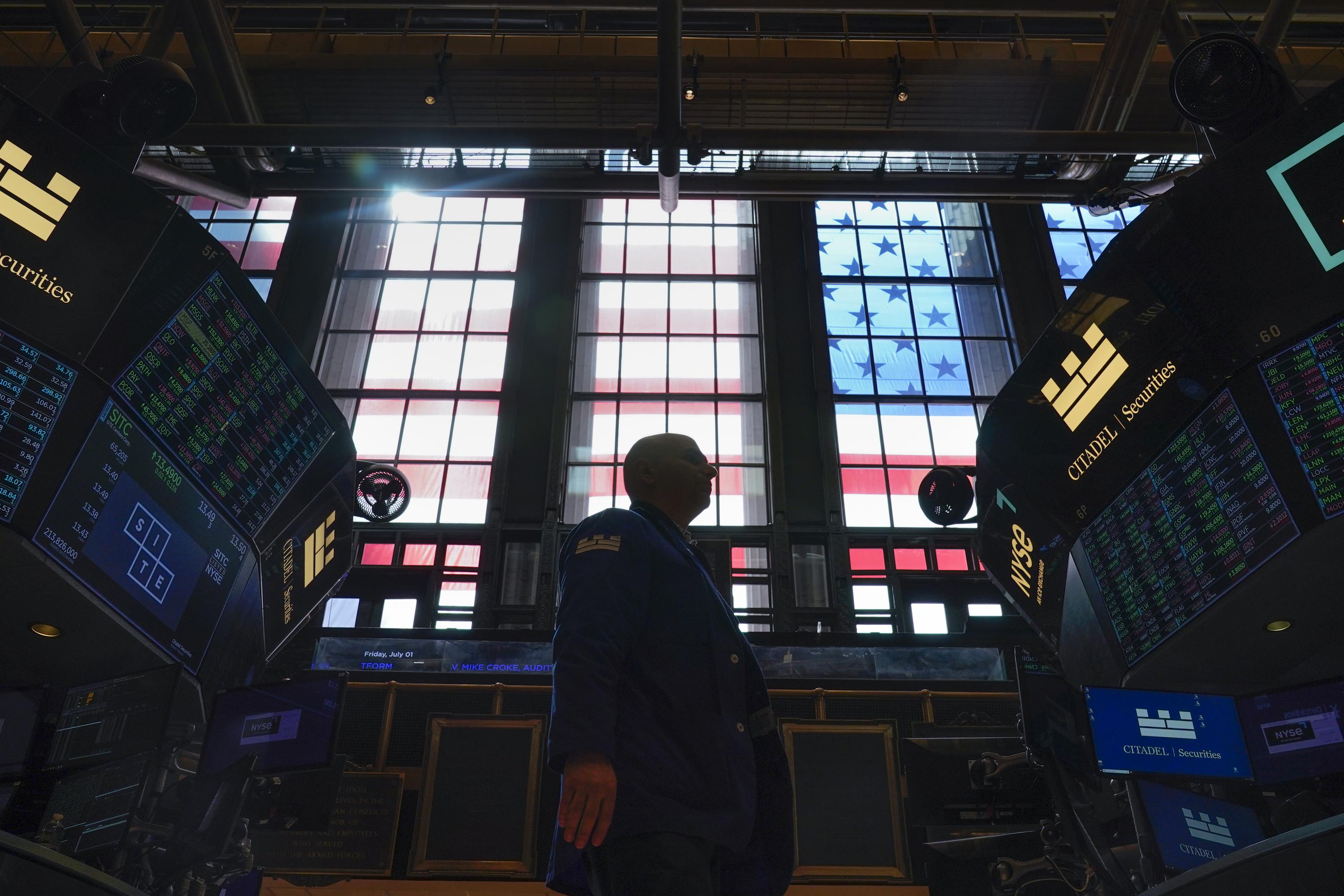 NEW YORK (AP) — Wall Street expects companies to face a reckoning with the realities of hot inflation, a slowing economy and rising interest rates in the latest round of earnings results.
Analysts are forecasting an earnings contraction of about 3.5% for the fourth quarter, according to FactSet. That estimate, as of the end of last year, is an about-face from forecasts back in September of 3.5% growth and a sharp reversal from 8.5% growth forecasts in June.
The dismal forecast for the fourth quarter follows is part of a trend of shrinking earnings growth throughout 2022 as inflation tightened its grip on consumers. Spending remained strong in many retail areas and companies raised prices on everything from food to clothing to offset the impact of higher raw material costs and inflation in general. Many companies went further than just maintaining profits and increased their profit margins.
Corporate profits, though, aren't likely going to continue bucking an economy that showed clear signs of damage during the fourth quarter, particularly with consumers increasingly cutting back on spending. Many analysts have been forecasting that the economy will slip into some level of recession in 2023 and company profits are starting to reflect that. The Federal Reserve's aggressive fight against inflation carries the risk of slowing the economy too much.
Morgan Stanley, in a December report, warned investors to brace for a rough round of corporate earnings in the coming month and into the rest of 2023.
"The fixation on inflation and the Fed continues, but markets appear to have moved past it and onto the real concern— earnings growth/recession," the report said. "Rates and inflation may have peaked but we see that as a warning sign for profitability, a reality we believe is still underappreciated but can no longer be ignored."
Analysts expect communications companies and technology firms to be among the biggest losers during the fourth quarter. Lower demand has been cutting into technology product sales and that has in turn led to warnings from chipmakers and other companies. Computer maker HP and chipmaker Micron have both announced job cuts as a part of their plans to deal with weaker demand. Analysts are forecasting a slight earnings contraction for both companies.
The weakening economy has cut into advertising budgets, which have raised concerns for companies including Facebook and Google. Retailers and other companies that rely on discretionary spending are also expected to get hit hard in the fourth quarter.
Analyst expect energy companies to keep powering past other sectors as the big earnings winners during the fourth quarter. The sector has outperformed all others in 2022 amid higher oil and natural gas prices.