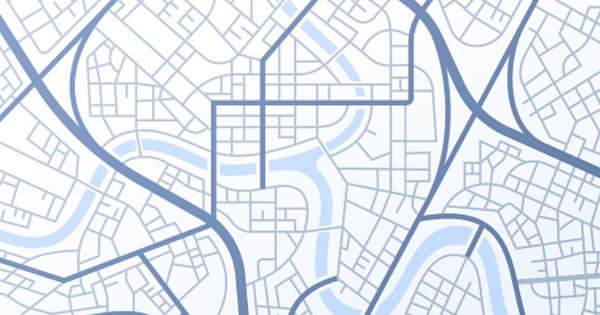 In the just under 48 hours he spent on the Orioles' 40-man roster, Ryan O'Hearn served as the fifth player added to it this offseason set to be paid at least $1 million by Baltimore in the upcoming season. The Orioles had brought in three such players total in the organization's previous four offseasons under executive vice president and general manager Mike Elias.
2023′s figure could soon drop back down to four, with O'Hearn designated for assignment Thursday so the Orioles could claim another left-handed first baseman, Lewin Díaz, off waivers for the second time this offseason, about two weeks after trading him to Atlanta. O'Hearn's brief stint with Baltimore, in drastic fashion, exemplified the reality of the highest-spending winter of Elias' tenure: It hasn't done much to change the Orioles' outlook for the 2023 season.
Even without considering the $1.4 million contract O'Hearn signed with the Kansas City Royals before Tuesday's trade to Baltimore, the Orioles' payroll is 42.3% above what it would be without having signed starting pitcher Kyle Gibson, second baseman Adam Frazier and reliever Mychal Givens and traded for catcher James McCann, based on figures from Cot's Baseball Contracts. But FanGraphs' projections for the upcoming season have the moves doing little to improve the Orioles' on-field product.
In mid-November, when all of the Orioles' additions to that point were waiver claims no longer on their 40-man roster, FanGraphs projected Baltimore's position players for 26.5 wins above replacement and its pitchers for 9.4 WAR. As of Thursday, those figures, based on expected playing time, were 26.3 and 9.6, respectively. In essence, the Orioles' offseason hasn't improved the team in any meaningful fashion.
By bringing in Gibson, Frazier, Givens and McCann, Baltimore added more than $20 million in major league payroll this winter. Without those four players, the team's projected opening day payroll would be about $44.4 million. That would rank as the lowest in the majors, though the Orioles' actual expected expenditures of $63.7 million still rank 29th of the 30 teams.
At the end of the regular season, Elias said, "This is the time to start to make more significant investments in the major league payroll." Whether what the Orioles have done qualifies as "significant" is likely a matter of perspective; eight free agents have agreed to contracts this offseason worth more annually than what the Orioles are guaranteed to pay Gibson, Frazier, Givens and McCann combined in 2023, but Baltimore's projected payroll is about 45% above the figure they carried into the 2022 season, one in which they surprisingly finished 83-79 as the American League's top team to miss the postseason.
That performance, paired with Elias' comments about the organization's bright future being emblematic of a "liftoff," led to external belief that Baltimore would be one of the sport's most aggressive teams this winter. None of the players the Orioles signed ranked among FanGraphs or MLB Trade Rumors' top 50 free agents, with only three on the latter list — all outside the top 30 — yet to reach an agreement with another club.
After signing Gibson a month ago, Elias said he still wanted to add another starting pitcher, and FanGraphs' projections back up that need. The Orioles' position players, led by former and current No. 1 overall prospects Adley Rutschman and Gunnar Henderson, collectively rate as the 13th-best group, while only three pitching staffs rank below Baltimore's. The team's overall projected WAR of 35.9 — an expected win total of about 83.5 — ranks 21st in the majors and last in the AL East, 0.5 behind Boston with New York, Tampa Bay and Toronto rated as the AL's top three teams.
The four veteran additions, Díaz and Baltimore's minor league free agents are projected to earn 3.9 WAR, with Frazier and Gibson, who received the two largest guarantees Elias has given out as Baltimore's general manager, responsible for 2.9 of that. But the projected WAR of that group largely derives from deductions from less experienced players who otherwise might have had larger roles.
Most of Frazier's 1.6 WAR is offset by decreases in projections for Henderson, fellow left-handed-hitting second baseman Terrin Vavra and infield prospects Jordan Westburg and Joey Ortiz. Adding McCann, projected to be worth 0.8 WAR, provided a reliable backup catcher behind Rutschman but also lowered the young star's projected value by 0.3; with 5.2 WAR, the reigning Most Valuable Oriole is still projected to be the 13th most valuable player in the sport. Gibson's presence makes the path to a rotation spot for pitching prospects DL Hall and Mike Baumann more difficult, with their drops accounting for nearly half of Gibson's 1.3 projection; Hall, though, is forecasted to be Baltimore's second-most valuable reliever behind closer Félix Bautista.
Of course, the Orioles' 2022 season was built on exceeding expectations, as the club won 31 more games than it did in 2021 and 20 more games than FanGraphs projected it to at the start of the season. The Orioles' internal modeling could be more bullish about the effect of this offseason, especially given they have adjustments they'll want each acquisition to make, though Elias noted last month that despite his stated goal that the team makes the playoffs, improvements to the point of doing so via a division title are unlikely.
"In the division that we're in and the teams that were at the top of the division this year, where we came from last year, I think it's really hard to sit there and chart a course and say, 'We're likely to win the division,'" Elias said in December. "Now, you see young teams pop all the time, and that's going to be our goal when spring training breaks, but with as daunting as the American League East is, I think our goal this year is to make the playoffs and put ourselves in a better position to make the playoffs."
With little more than a month until spring training begins, at least one projection says their offseason has done little to achieve that.
©2023 Baltimore Sun. Visit baltimoresun.com. Distributed by Tribune Content Agency, LLC.