view original
post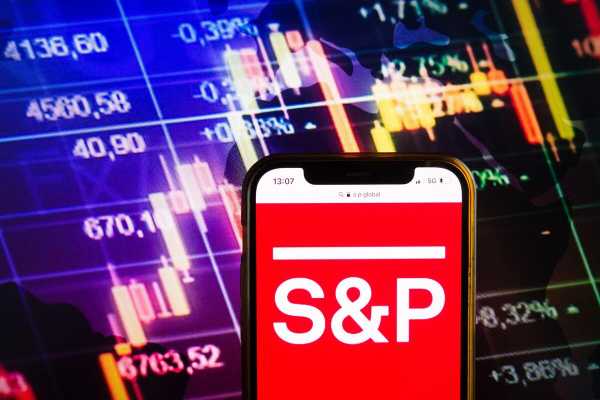 The S&P 500 Index and NASDAQ Composite are trading mixed shortly after the U.S. cash market opening on Friday, as a moderation in jobs growth and slower wage growth in December calmed fears over the Federal Reserve's rate-hike trajectory. However, a drop in the unemployment rate is likely limiting gains.
At 14:45 GMT, the blue chip Dow Jones Industrial Average is trading 33036.86, up 106.78, or +0.32%. The benchmark S&P 500 Index is at 3814.16, up 6.06 or +0.16% and the tech-heavy NASDAQ Composite is trading 10280.17, down 25.07 or -0.24%.
Traders Assessing Impact of US Non-Farm Payrolls Report
Stocks were higher across the board on the opening and U.S. Treasury yields fell as markets took a broadly optimistic view of mixed U.S. jobs data and the outlook for inflation and interest rates.
The Non-Farm Payrolls report showed 223,000 jobs were created in December, more than the 200,000 forecast by economists polled by Reuters, while average hourly earnings rose by 4.6% on the same month the year before, undershooting expectations.
The Unemployment Rate dropped from a downwardly revised 3.6% to 3.5%. Traders were looking for a reading of 3.7%. This was another sign of strength in the labor market.
Investors are now trying to assess the impact of the mixed report on Federal Reserve policy. The issue isn't will the Fed raise rates at its Jan. 31 – Feb. 1 meeting, but rather will the rate hike be 25 basis points or 50 basis points.
Tesla Driving Volatile NASDAQ Trade
The NASDAQ Composite is moving on both sides of the needle on Friday with gains driven by speculators in reaction to the jobs data and losses fueled by another drop in Tesla shares.
Tesla shares reached their lowest level in about two years Friday after the electric car maker cut its Model 3 and Model Y vehicles. The stock traded 5.6% lower, dragging down the NASDAQ Composite.
Southwest Projects Fourth-Quarter Loss after Mass Flight Cancelations
Last month's operational meltdown was a costly one for Southwest, the airline said on Friday.
The airline released guidance for its fourth quarter results that projected a net loss for the period, due in part to charges of between $725 million and $825 million from flight cancelations.
Between $400 million and $425 million was lost revenue from the flights, while the rest comes from reimbursements to customers, premium pay to employees and other factors.
Shares of Southwest are down about 2.7%, CNBC reported.
What Does It All Mean for the Fed?
Today's jobs report brings both bad news and good news. The good news is the odds of a soft landing in the economy have likely been boosted in light of the labor market's performance in December. But that's just our immediate assessment. We think it may be too soon to celebrate because there was nothing in the report to indicate the Fed is going to back off from raising rates.
The bad news is average hourly wages are likely to continue to rise with the unemployment rate back to a historically low 3.5%. This will be a problem for the Federal Reserve, which means they are going to have to push their benchmark interest rate above 5%.
A move above 5% would likely mean a recession will hit later in the year or early 2024.