view original
post
Online bets in favor of Donald Trump being elected as the next House leader have changed since Representative Matt Gaetz nominated the former president for the role in a lone vote on Thursday in Congress.
In three days of voting, during which California Representative Kevin McCarthy failed to gather enough votes to be elected as House speaker, the Florida congressman was the only one to put Trump's name out, despite fellow Republican and Freedom Caucus member Representative Lauren Boebert previously stating she would like to nominate the former president.
Gaetz' vote was the only one for Trump, who could technically be elected as House speaker, as it's not legally required for one to be a member of the House of Representatives. Trump has publicly endorsed McCarthy for the role.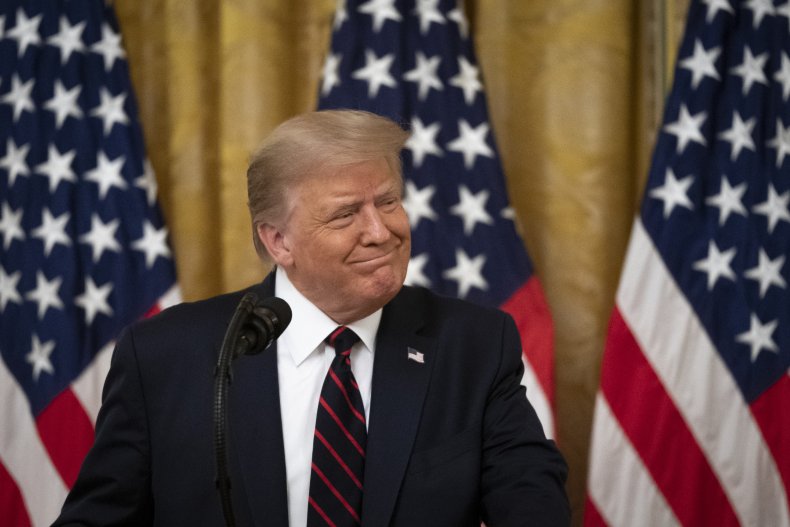 But amid the chaos that's been unfolding in Congress since Tuesday, online betters have been keeping track of all possible changes and hints of what could possibly end the impasse in the House.
Before Thursday, BetOnline.ag gave the odds of Trump becoming House Speaker at 33-1.
As of Friday, the website Oddschecker, which compares odds and offers from over 25 U.K. bookmakers, gave the odds Trump winning at 13-1, confirming that the odds of Trump becoming House speaker were shortening.
Despite the sudden flurry of bets in his favor, Oddschecker reports that McCarthy remains the most popular bet online, with 37.62 percent of total bets in his favor. McCarthy's odds are also shortening according to the website, which gives them at 16-19.
The favorites to win are McCarthy and Steve Scalise, followed by Trump, Elise Stefanik and Jim Jordan, according to Oddschecker. On Thursday, Trump was behind both Stefanik and Jordan. Hakeem Jeffries is sixth in line.
Trump has not commented on Gaetz's nomination and has not mentioned his interest in becoming House speaker in any way.
On Wednesday, after McCarthy's lost three consecutive votes the day before, Trump wrote on Truth Social that House Republicans should "take the victory" and "call for Kevin."
Despite the show of support, even some of the most apparently loyal MAGA Republicans—including Gaetz and Boebert—have openly defied Trump's calls to rally around McCarthy.
Newsweek reached out to Trump for comment.
The House will reconvene on Friday to elect a House speaker, and it's unclear how McCarthy plans to convince the hard-line Republicans rebelling against him to support him.
Because of the Republicans' narrow majority in the House—where the GOP has picked up 222 seats—McCarthy cannot afford to lose any more than four Republican votes in order to reach the threshold of 218 votes necessary to claim the gavel in the chamber.
After three humiliating days of failed votes, McCarthy will be under increased pressure of stepping down to let another candidate come forward if he fails again to convince holdouts to give him the speakership.