view original
post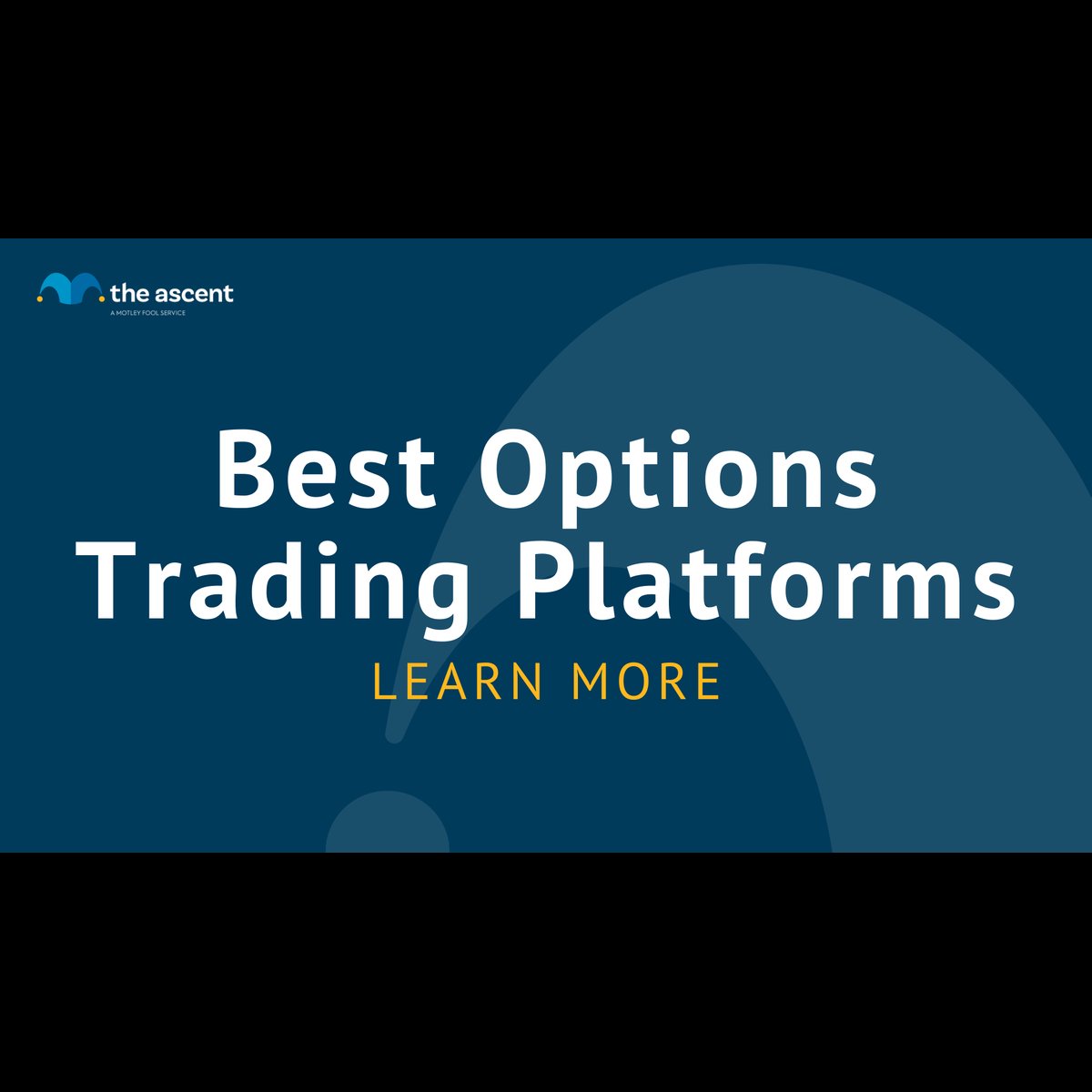 TD Ameritrade
Best for: Experienced options traders in search of in-depth information
While TD Ameritrade isn't the cheapest platform for options traders, it is one of the most full-featured. Its thinkorswim desktop platform offers unparalleled trading tools and its mobile platform allows for even complex options trades on-the-go. Research from Credit Suisse and Morningstar also helps traders make informed choices. 
E*Trade
Best for: Active traders who want a powerful trading platform
Options trades are commission-free on E*TRADE although a standard $0.65/contract fee applies. While this fee makes E*TRADE costlier than some competitors, the brokerage does discount the rate to $0.50 per contract for active investors who make at least 30 options trades per quarter. E*TRADE also offers feature-rich trading tools, especially in its free Power E*TRADE platform which is beloved among options traders. 
Robinhood
Best for: Options traders looking for the most affordable solution
Unlike most competitors, Robinhood does not charge a contract fee for options trading. Since there's also no commission, this makes Robinhood the cheapest platform out there for trading options. While not the most feature-rich platform, Robinhood offers mobile trades so it's possible to buy and sell options contracts from all your devices. 
Ally Invest
Best for: Options traders with little money to invest 
Like most brokerage firms, Ally doesn't charge a commission fee for options trades. It does have a $0.50 per contract fee, which is cheaper than some alternatives out there. Ally has no minimum investment requirement and charges no maintenance fees, making it a great choice for options traders without a lot of money. 
TradeStation
Best for: Active traders interested in a full-featured desktop platform 
TradeStation offers a choice of different pricing structures for options traders, with TS Go users paying as little as $0.50 per contract and no commission. The TS Select plan costs a bit more at $0.60 per contract, but provides access to TradeStation's feature-rich desktop platform which justifies the added cost for active traders. 
Webull
Best for: Mobile users who want to trade options on-the-go
Webull is a great choice for options traders looking for the cheapest platform around. There's no per contract or commission fees, which sets it apart from most competitors. Webull also offers an intuitive, easy-to-use trading platform and especially shines with its feature-rich mobile software that can be used on all your devices. 
Interactive Brokers
Best for: Options traders with lots of money looking for a feature-rich platform 
Interactive Brokers charges a variable per contract fee for options trading, with the price based on the size of the trade. This makes it an ideal choice for investors with deeper pockets who can qualify for lower pricing. Its WorkStation platform is a powerful trading platform chock full of features that options traders will love. 
tastyworks 
Best for: Options traders looking for advanced technology at a low price
tastyworks is one of the only brokerage firms that is primarily geared toward options traders. It offers some of the industry's lowest costs for options trading, charging a commission only when opening a position. Its trading platform offers some of the best technologies designed by the team that pioneered retail options trading, making it an ideal choice for active traders.