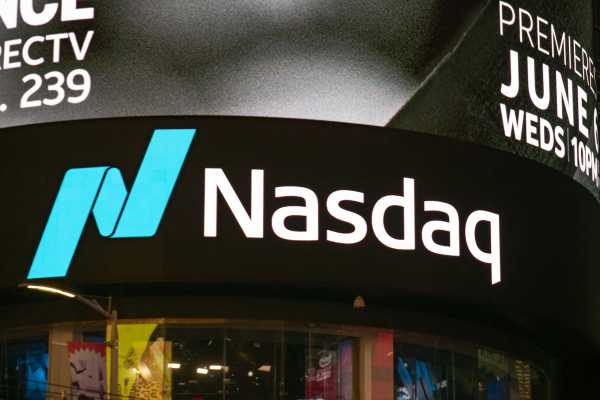 The major U.S. stock indexes are mixed at the mid-session with the Dow posting a sharp decline due to the weighted influence of key component Goldman Sachs. Meanwhile, the S&P 500 is lower, but the NASDAQ Composite is edging higher with losses limited by a jump in shares of Tesla.
At 17:52 GMT, the blue chip Dow Jones Industrial Average is trading 33936.44, down 366.17 or -1.07%. The benchmark S&P 500 Index is at 3994.09, down 5.00 or -0.12% and the tech-driven NASDAQ Composite is trading 11087.93, up 8.78 or +0.08%.
Goldman Sachs Weighs on Dow, S&P Financials Sector
Goldman Sachs stock is down 7.5% at the mid-session after the major bank reported a bigger-than expected drop in quarterly profit. The stock's weakness is dragging the price-weighted Dow Jones Industrial Average lower. The S&P 500 Financials sector is off by 0.69%.
In other news, shares of Morgan Stanley are up 6.6% as it beat analysts' estimates for fourth-quarter profit as its trading business got a boost from market volatility.
NASDAQ Composite Turns Higher as Tesla Shares Soar
The tech-weighted NASDAQ Composite is the only major stock index in the black at the mid-session on Tuesday. The index is being lifted by shares of Tesla Inc.
Tesla is up over 5% after the electric-vehicle maker's January retail sales surged in China following recent price cuts on its top-selling models, according to data from China Merchants Bank International.
Stocks Moving at the Mid-Session
Although Goldman Sachs is down more than 7% after posting its worst earnings miss in a decade, there is some positive news besides the solid performances of Morgan Stanley and Tesla.
Shares of the video game company Roblox are up nearly 13% after its December metrics report showed solid growth for users and bookings. The company said daily active users were up 18% year over year, with bookings rising at a similar rate.
The stock is now up nearly 30% this year.
Short-Term Outlook
After today's reports, analysts expect year-over-year earnings from S&P 500 companies to decline 2.4% for the quarter, according to Refinitiv data. This is lower than the 2.2% estimate from Friday.
Today's price action suggests 2023 could be a stock-pickers year.