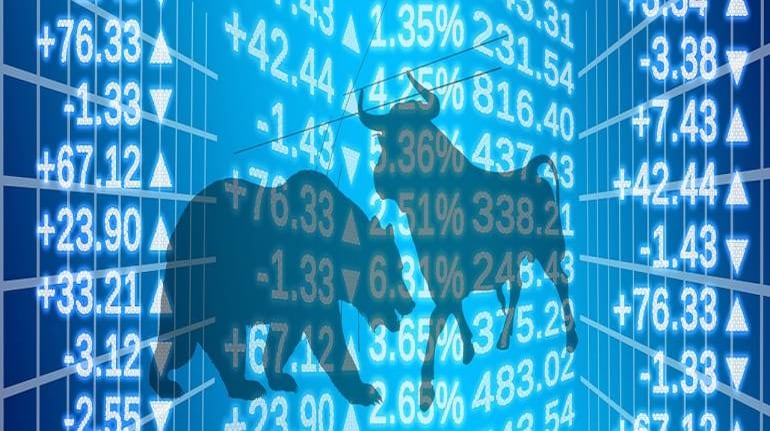 Stock Market News:
The market is expected to open in the flat today as trends in the SGX Nifty indicate a muted start for the broader index in India with a gain of 18 points.
The BSE Sensex plunged 632 points to 60,115, while the Nifty50 shed 187 points to 17,914 and formed a long bearish candle which seems to resemble a bearish engulfing kind of pattern on the daily charts, indicating control of bears over Dalal Street.
As per the pivot charts, we have the key support level for the Nifty at 17,862, followed by 17,798, and 17,694. If the index moves up, the key resistance levels to watch out for are 18,070, followed by 18,134 and 18,238.
Stay tuned to Moneycontrol to find out what happens in the currency and equity markets today. We have collated a list of important headlines across news platforms which could impact Indian as well as international markets:
US Markets
US stocks ended firmly higher on Tuesday, led by a 1 percent gain in the Nasdaq, on relief that Federal Reserve Chair Jerome Powell refrained in a speech from commenting on rate policy.
In his first public appearance of the year, Powell said at a forum sponsored by the Swedish central bank that the Fed's independence is essential for it to battle inflation.
The Dow Jones Industrial Average rose 186.45 points, or 0.56 percent, to 33,704.1; the S&P 500 gained 27.16 points, or 0.70 percent, at 3,919.25; and the Nasdaq Composite added 106.98 points, or 1.01 percent, at 10,742.63.
Asian Markets
Asian indices trade mostly in the green with Nikkei and Hang Seng up over 1 percent each.
SGX Nifty
Trends in the SGX Nifty indicate a flat opening for the broader index in India with a gain of 18 points. The Nifty futures were trading around 18,004 levels on the Singaporean exchange.
World Bank cuts 2023 forecasts and warns of global recession
The World Bank slashed its growth forecasts for most countries and regions and warned that new adverse shocks could tip the global economy into a recession.
Global gross domestic product will probably increase 1.7 percent this year, about half the pace forecast in June, the Washington-based lender said Tuesday. That would be the third-worst performance in the last three decades or so, after the contractions of 2009 and 2020.
The bank, which also cut its growth estimates for 2024, said persistent inflation and higher interest rates are among the key reasons. It also cited the impact of Russia's invasion of Ukraine, and a decline in investment.
Oil edges higher as petroleum demand set to touch record next year
Oil prices edged slightly higher on Tuesday as the US government forecast record global petroleum consumption next year and as the dollar hovered at seven-month lows.
Global consumption of liquid fuels is forecast to reach 102.2 million barrels per day in 2024, driven primarily by growth in countries like India and China, reflecting trends in economic activity, the US Energy Information Administration said in its Short-Term Energy Outlook.
Brent futures rose 45 cents or 0.6 percent, to settle at $80.10 a barrel, while US crude ended 49 cents, or 0.6 percent higher at $75.12 per barrel.
Fed's rate hikes might go beyond 5%: JP Morgan
Jamie Dimon said the Federal Reserve's rate hikes might need to go beyond what's currently expected, but he's in favour of a pause to see the full impact of last year's increases.
There's a 50 percent chance current expectations are correct in assuming the Fed will boost its benchmark rate to about 5 percent, and a 50 percent chance that the central bank will have to go to 6 percent, the JPMorgan Chase & Co chief executive officer said in an interview aired Tuesday on Fox Business.
"I'm on the side that it may not be enough," Dimon said. "We were a little slow getting going. It caught up. I don't think there's any harm done by waiting three or six months."
FII and DII data
Foreign institutional investors (FII) net-sold shares worth Rs 2,109.34 crore, while domestic institutional investors (DII) net-bought shares worth Rs 1,806.62 crore on January 10, as per provisional data available on the NSE.
Gold at 8-month peak
Gold prices held firm near an eight-month peak on Tuesday, buoyed by a weaker dollar and hopes of slower U.S. rate hikes after the Federal Reserve Chair Jerome Powell failed to provide more clarity on tightening path.
Spot gold rose 0.3% to $1,876.39 per ounce by 10:42 a.m. ET (1542 GMT), after hitting its highest since May 9 on Monday. U.S. gold futures rose 0.2% to $1,881.90.
Sebi clears path for non-promoter shareholders to opt for OFS route
The Securities and Exchange Board of India (Sebi), through a circular, has decided to alter the offer-for-sale (OFS) framework through the stock exchange route. The revamp clears the way for non-promoter shareholders to opt for the OFS mechanism, while simultaneously chalking out a cooling-off period for promoters and non-promoters based on the liquidity of the shares on the exchange.
The circular mandates that the OFS mechanism shall be available to companies with a market capitalisation of Rs 1,000 crore and above. The market capitalisation would be computed as the average daily market capitalisation for the six months prior to the month in which the OFS goes live.
The circular clears the path for non-promoter shareholders to offer shares through the OFS mechanism. Additionally, promoters and any promoter group entity can also offer shares through this mechanism.
Dollar stands firm
The dollar held its ground on Wednesday, in spite of downward pressure from lower bond yields and higher stocks, as traders waited on this week's U.S. consumer price data to see whether it will confirm that inflation is in retreat.
The Australian dollar nudged about 0.3% higher to $0.6912 after data showed the annual pace of inflation increased to 7.3% in November, leaving room for more rate hikes. The New Zealand dollar also crept up 0.2% to $0.6380.
The U.S. dollar was steady elsewhere, loitering just above a seven-month low on the euro at $1.0737 in the lead-up to U.S. inflation data due on Thursday.
With inputs from Reuters and other agencies