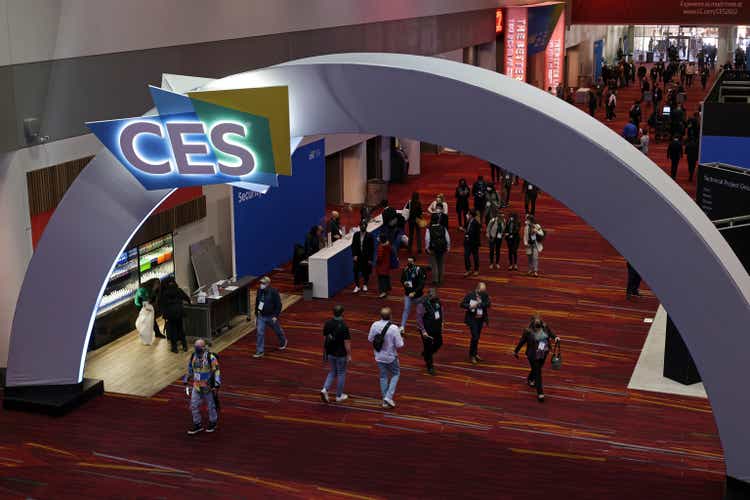 Investment firm Citi met with several companies at CES this week and while ON Semiconductor (NASDAQ:ON) was seen as the most "bullish," the overarching theme was that many companies are nervous heading into the year.
"The overall tone was nervous as expected but some notable bullishness in pockets such as ON semi, microcontrollers, and Europe/industrial end markets," analyst Christopher Danely wrote in a note to clients.
Danely added that there are more cracks appearing in the data center market and a correction there is seen as "inevitable."
Anything related to China appeared "wobbly," especially automotive demand in the world's most populous country. Danely added that the automotive end market is likely to see a correction and there were some mentions of elevated inventory.
Citi has a cautious view on semiconductors in general until all markets and companies go through a correction, Danely added.
Regarding ON Semiconductor (ON), Danely noted the company said it was sold out through 2023 and is on track to "triple" revenue from silicon carbide, going from roughly $300M in 2022 to $1B in 2023.
Danely also noted that Europe looks to be "holding up better than expected" even with the continent's recession and the war in Ukraine. The industrial end market, including factory automation and energy also appears to be "surprisingly resilient," as lead times for microcontrollers are "well above normal" and there is some shortages in power management.
In November, Wells Fargo picked ON Semiconductor (ON) among its top semiconductor picks.