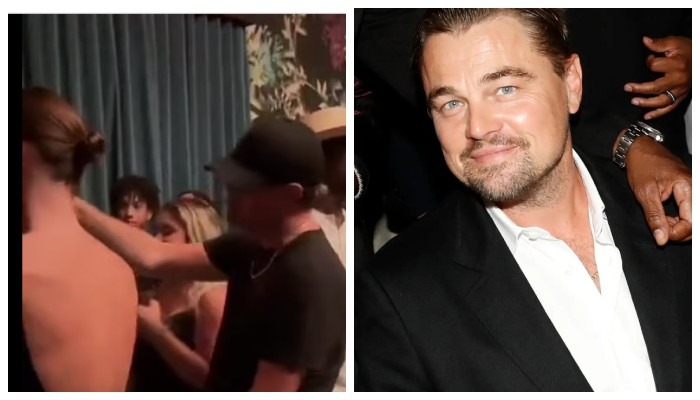 Leonardo DiCaprio' sent fans wild with his latest viral TikTok which has already amassed a staggering three million views in a few hours shared on Thursday.
The actor has been enjoying the start of the New Year by spending time in Miami and was reportedly seen showing off some of his own dance moves sending the internet into a meltdown.
The 48-year-old Oscar winner could be seen sporting a casual ensemble as he moved to a track blaring loudly inside a crowded lounge.
The Titanic actor was recently spotted spending time with models Rebecca Donaldson and Lilia Weddell at a star-studded party in the bustling city, with other stars in attendance such as rapper Drake.
As he was 'vibing' on the dance floor, Leonardo was also seen with a cigarette placed between his lips while the song, Then Leave by Beatking, echoed throughout the venue.
A short caption was penned at the start of the video, which stated, 'Leonardo DiCaprio vibing in Miami,' followed by a laughing face emoji.
The TikTok clip was shared on Thursday and has currently garnered a whopping total of nearly 4 million views.
Social media users flooded the comment section to share their own thoughts and opinions, with one penning, 'He got the moves like in Wolf of Wall Street.'