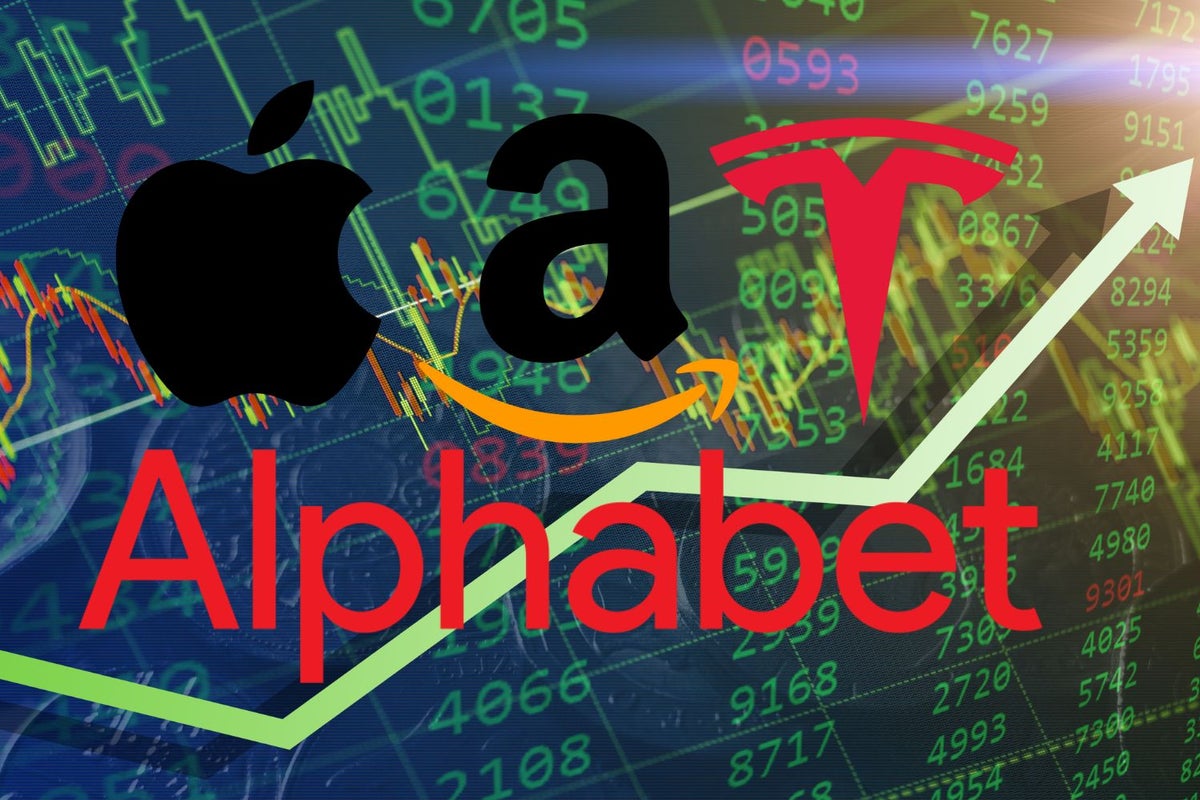 The stock market had a rough year in 2022 with many top indexes seeing decade lows. Many large-cap technology stocks were among the biggest losers of the year. To kick off 2023, Benzinga polled its followers to see which popular stock might have the best 2023.
What Happened: The SPDR S&P 500 Global ETF SPY lost 19.2% in 2022, marking its worst annual performance since 2008.
Four of the largest publicly-traded companies in the world were among the year's biggest losers, based on stock performance.
Apple Inc AAPL: -27%
Alphabet Inc GOOGGOOGL: -34%
Amazon.com Inc AMZN: -51%
Tesla Inc TSLA: -69%
Apple saw shares decline as demand for the iPhone 14 came in below expectations and supply issues continued in China.
Alphabet suffered from a weakening advertising market in 2022 with many companies spending less to help control their own costs.
Amazon posted its worst stock performance since 2000 and the dot-com bubble. The company was hurt by overall macro issues and has already seen calls for founder Jeff Bezos to return as CEO to help right the ship in 2023.
Tesla posted its worst annual stock performance since the company went public in 2010. The stock was hurt by a variety of issues, potentially including the effect on shares by CEO Elon Musk's purchase of social media platform Twitter and several sales of Twitter stock to help fund the deal.
Tesla recently missed on fourth quarter deliveries estimates from analysts.
Related Link: Technology Stocks And EV Predictions For 2023: Gene Munster Sizes Up Apple, Tesla, Ford And More 
Benzinga Poll: Benzinga polled its Twitter followers to ask which of the four stocks could have the sharpest rebound in 2023.
The question was "Which stock will have the best 2023 performance?" with the four tickers given as options.
The results were:
Apple: 19.6%
Tesla: 44.2%
Amazon: 18.5%
Alphabet/Google: 17.7%
The clear winner in the poll was Tesla, getting nearly 50% of the vote tally. With Tesla shares experiencing the biggest drop of the four tickers in 2022, investors could be betting on the stock seeing the sharpest rebound this year.
Investors could also be betting on the electric vehicle story remaining hot in 2023.
The other three candidates were pretty even in the vote tally, with Apple edging out for a second-place finish.
Be sure to follow Benzinga on Twitter for more polls.
Read Next: Tesla Analyst Warns Brutal Pain Will Continue In 2023 Unless Elon Musk Does This 
Photo: courtesy of Shutterstock.