view original
post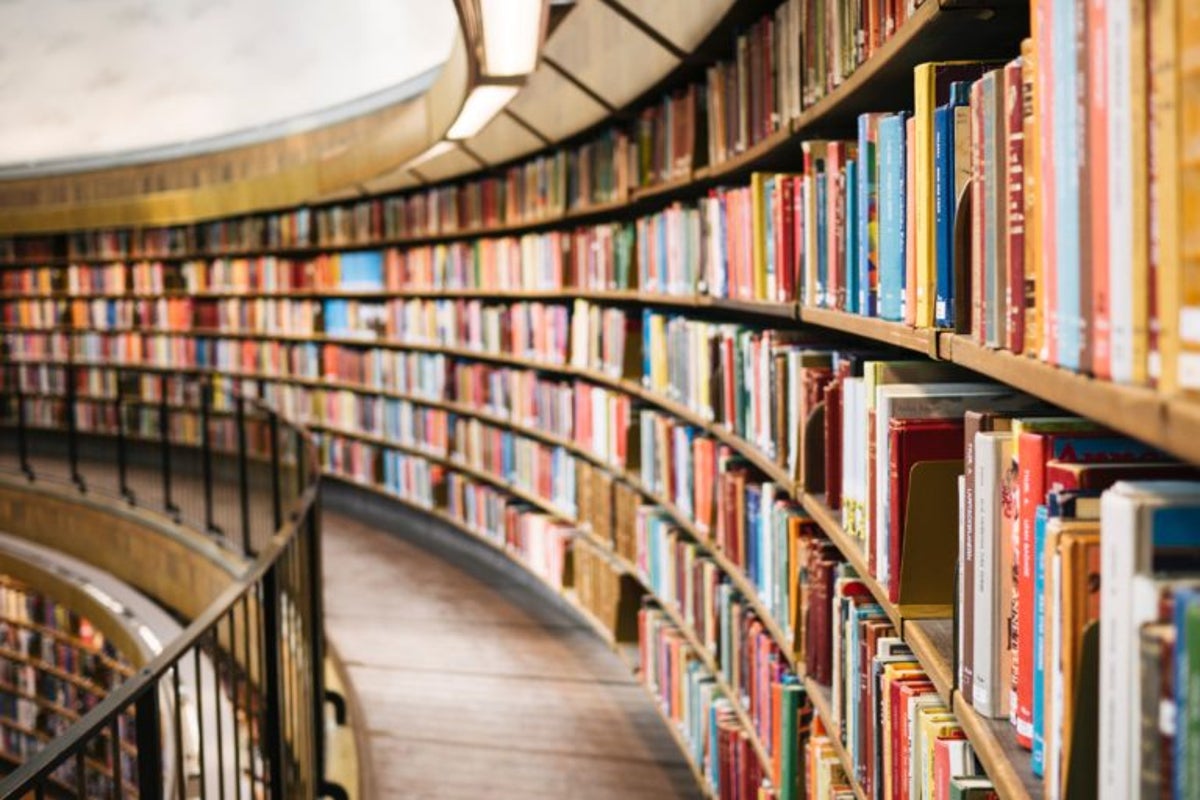 Start Your Options Trading Journey with Benzinga Options School
Positive, productive habits and specific investment knowledge can have a significantly positive impact on your financial success. Don't waste any time: crack open our list of best books for options traders so you'll develop the skills options traders swear by.
Quick Look: Best Options Trading Books
Best Options Trading Books Reviews
Fortunately for burgeoning options traders, there are many fantastic books to choose from which can aid you in becoming a more knowledgeable and well-researched investor. Here is our list of the best books for options trading for this year.
1. Options as a Strategic Investment by Lawrence G. McMillan
In Options as a Strategic Investment, professional trader and author Lawrence G. McMillan shows how you can improve your earnings potential of your portfolio while minimizing risk.
This book provides novice and experienced investors with strong foundations in the properties and advantages of listed and non-equity options. With detailed explanations of techniques, buy and sell strategies, and in-depth analysis, this guide is sure to help you become a more successful investor.
Written for people with some familiarity with options, the author goes into details of how the strategies are used in various situations, as well as why. The 5th edition was updated in 2012 and provides additional study guides and quizzes.
Get it on Amazon
Kindle edition: Not available
Hardcover edition: Buy it now
2. Trading Options For Dummies by Joe Duarte
Everyone has to start somewhere, and, for individuals interested in options trading, Trading Options for Dummies is the perfect book to learn the basic principles and strategies of the practice.
Joe Duarte is a former money manager, active private investor, and financial writer who uses his experience and knowledge to provide first time options traders with a wealth of information to help them become more successful. Duarte will show you:
How to understand buying and selling options

Determine and manage your risk

Capitalize on sideways movements

Improve the value of your portfolio
This easy-to-understand guide is a great way to introduce yourself to the world of options trading and learn useful tips and techniques to make worthwhile investments.  Even if you're an experienced trader you can pick up tips on using options with indexes, equities and ETFs.
Get it on Amazon
Kindle edition: Buy it now
Hardcover edition: Buy it now
3. Option Volatility and Pricing by Sheldon Natenberg
At financial firms around the world, Option Volatility and Pricing by Sheldon Natenberg is used to educate new traders on the trading and risk management strategies necessary in order to become a successful options trader.
In this book, Natenberg applies his incredible expertise in order to help new and advanced investors understand a variety of options trading principles, such as:
Option theory foundations

Risk analysis

Volatility contracts

Stock index futures and options

Option pricing models
In addition to the many other topics discussed in this book, these principles will help you become the knowledgeable options trader that you aspire to be.  
While the book's most recent publication was in 1994, the book still applies to today's market. The book is geared more towards experienced options traders but is still written in a way that even novices can gain some insights.
Get it on Amazon
Kindle edition: Buy it now
Hardcover edition: Buy it now
4. Trading Options Greeks: How Time, Volatility, and Other Pricing Factors Drive Profits by Dan Passarelli
Though it's not always necessary to understand option greeks, doing so gives traders a leg up in their analysis and investments. The option greeks – gamma, delta, theta, vega, and rho – are the techniques for executing trades and valuing options that you need in order to keep up with the always-changing options market.
In Trading Option Greeks: How Time, Volatility, and Other Pricing Factors Drive Profits, Dan Passarelli, an experienced options trader, explains these techniques in simple terms and offers valuable insights into the options market. This book is regarded by many as an essential guide for both experienced and aspiring traders due to its ability to effectively explain how the option greeks can be used to facilitate profitable trading strategies.
Because the book delves a bit deeper into the technical aspects of options pricing, veteran traders will get more out of the material than novices.
Get it on Amazon
Kindle edition: Buy it now
Hardcover edition: Buy it now
5. The Option Trader's Hedge Fund by Mark Sebastian, Dennis A. Chen
Offering an excellent business plan for options trading, The Option Trader's Hedge Fund, written by Mark Sebastian and Dennis A. Chen, uses real-world examples to demonstrate how you can run your own personal hedge fund. This fantastic step-by-step guide shows you how you can set up a short option investment portfolio.
The presentation of this book's core ideas makes it easy for beginner traders to understand the key principles of trading options. Their practical experiences as a hedge fund manager and options trading coach bring real-world lessons that supplement the practical steps to put the material in some context.  
What's interesting is this book covers more than just option trading, but how to set up a business trading options.  
Get it on Amazon
Kindle edition: Buy it now
Paperback edition: Buy it now
6. The Options Playbook by Brian Overby
In his career as an options trading specialist, Brian Overby has worked with influential companies such as Charles Schwab, the Chicago Board Options Exchange, and Knight Trading Group.
In The Options Playbook, Overby has taken his immense experience and translated it into a straightforward, accessible explanation of all aspects of options trading. Throughout this book, you will learn to:
Execute trades at the right time

Break-even at expiration

Understand how market conditions affect an option's price

Understand how time decay and implied volatility impact your trade

Recover from unexpected conditions
The latest edition of this book includes over 40 options strategies in order to help beginners enter the options trading market with their best foot forward.
Get it on Amazon
Kindle edition: Buy it now
Paperback edition: Buy it now
Best Options Brokers
Find a broker to help you prep to trade options while you read up. Get started now with our list of the best options brokers.
How Options Trading Books Can Help Your Investing and Trading
They shorten the learning curve
Learning the complexities of options, let alone any financial instrument, can be a cumbersome task. Books help answer basic questions for starting out with options and give you insights into how to develop strategies and measure performance.
Chances are that if you've made a mistake trading or investing,  someone else has done it before you. Exploring others' experiences allows you to see the pitfalls and opportunities without having to go through the pain yourself.
Provide new concepts and ideas
Like most research topics, people quickly develop a bias, especially when there isn't an exact right or wrong answer.  Options investing books show you different options for options (pun intended), as everything from speculative betting to hedging your portfolio.
Trade Options Now
Whether you're a beginning or advanced options trader, picking up a new book can certainly add value to your options trading strategy. Some may seem or look a little dry but are written in a narrative format to keep you entertained and your eyes on the page. Choose your favorite, start reading and learn to trade options now.
Ready to start trading options? Check out Benzinga's top picks for the best options trading brokers, the best options trading strategies and the best options trading courses.
Frequently Asked Questions
Q
What are the best options books for trading?
A
Benzinga recommends "Trading Options for Dummies,"
"Follow the Smart Money" and "Options Volatility and Pricing" for best options trading books.
Q
Can I start trading options with $100?
A
Some brokers allow you to get started with $100, such as TD Ameritrade and Webullfor options trading.
Q
How can options books for trading help?
A
Options books for trading can help by reading about expert's opinions and advice on the topic.